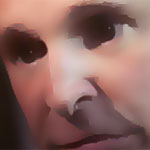 At the behest of the Albemarle County School Board, Delegate Rob Bell (R-57) has proposed amending Virginia's state budget in order to better reflect the annual wealth transfer from Albemarle County to Charlottesville City under the region's Revenue Sharing Agreement. Currently, in assessing financial need of the localities, Virginia sees Albemarle County Government as $18 million richer than it actually is and Charlottesville City Government as $18 million poorer than it actually is. If passed by the Virginia legislature, Bell's amendment would adjust the state's Composite Index to reflect financial realities of the two jurisdictions.
While Delegate David Toscano (D-58), who represents the entirety of Charlottesville and a small portion of Albemarle County, has been a vociferous opponent of Bell's amendment, State Senator Creigh Deeds (D-25), who represents most of Albemarle County and all of Charlottesville, has been inexplicably taciturn—until now.
In a much anticipated statement, Deeds finally breaks his stony silence on Bell's Budget Amendment Item 132 #4h:
The City of Charlottesville and Albemarle County work best when they work together. The House of Delegates continues to deliberate budget amendments. Should Delegate Bell's amendment be included in the House budget, I will take it under consideration at that time."— Creigh Deeds, February 17, 2010
Cooperation, deliberation, prioritization—now that's leadership, or is it?
When contemplating governance under exacting circumstances, perhaps Senator Deeds should seek enlightenment in the words of an historic American leader:
The ultimate measure of a man is not where he stands in moments of comfort, but where he stands at times of challenge and controversy. — Martin Luther King, Jr.
By what standard shall we measure you, Senator Deeds? And by the way, where do you stand?