Tom Perriello's question of conscience
by Steve Lopez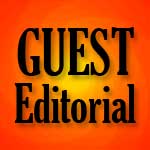 In 2008 Congressman Tom Perriello was interviewed by 1070 WINA talkshow host Rob Schilling in the run up to his Congressional race against incumbent Virgil Goode. In that interview Mr. Perriello made several statements that outlined his political philosophy. In particular Congressman Perriello focused on the question of conscience.
However, before we delve into the specifics of Congressman Perriello's thoughts on the topic of conscience it might be useful to define the term so that we're all on the same page. Webster's dictionary defines conscience as, "The sense or consciousness of the moral goodness or blameworthiness of one's own conduct, intentions, or character together with a feeling of obligation to do right or be good."
So when we talk about "conscience" we're talking about a feeling of obligation to do right or be good. An obligation to do right and be good sounds like a noble goal, even if it is a politician bringing up the subject. So armed with that information let's take a closer look at the actual importance Congressman Tom Perriello places on his own conscience.
There are a lot of hot button issues where conscience plays a pivotal role and there is probably no issue more central to that discussion than abortion. When asked whether he would ban abortion, Mr. Perriello stated that he was personally against abortion but that, "We have different questions of conscience and constitutionality."
Mr. Perriello is an attorney and invokes legal speak that might not be clear to those who have not had Constitutional Law. So how exactly is our conscience separate and distinct from questions relating to constitutionality (i.e., codified law)? Let me be more specific and reference the very document he cites, how is the 13th amendment to our Constitution, which made slavery illegal after a bloody and costly Civil War, separate and distinct from individual conscience which told the plantation owners in the South that slavery was fine and the abolitionists in the North that it wasn't? In other words, how are we able to navigate the issue of slavery using Congressman Perrellio's political philosophy of separating our conscience from the law?
If the combatants never deferred to their conscience it's unlikely there would have been a Civil War or the resulting constitutional amendment, but that still doesn't tell us whether Congressman Perriello would follow his own advice.
Fortunately Congressman Perriello reiterated how this philosophy plays out in his own politics when Rob Schilling asked him to state his position on abortion:
"I'm against abortion but I'm not for overturning Roe vs. Wade… I'm anti-abortion and anti-criminalization." – Tom Perriello
In this example we see firsthand how Congressman Perriello is able to separate his own conscience "abortion is wrong" from the law "abortion is legal",  fair enough, but is that really the principle by which he lives his life or is it empty political rhetoric cleverly employed to avoid being honest with voters about how he really feels about abortion?
After all, the same flawed logic could allow a politician to say he is against rape and slavery, but never support efforts to ban it or in the words of Congressman Perriello 'criminalize it'. Congressman Perriello removed all doubt when he answered another question posed by Rob Schilling, "What does it mean to be a Democrat and why are you a Democrat?"
Congressman Perriello's response was quite surprising.
"For me it's not about party it's about my conscience and my ideas…" Later he states, "At the end of the day I'm going to be representing the voters and answering to my conscience."
Wait a minute! I thought his conscience was irrelevant?  Separating his conscience from the law was how Perriello justified his conscience telling him abortion was wrong and his simultaneous unwillingness to ban or restrict it, but when asked to explain what it means to be a Democrat his conscience is no longer irrelevant… it's the main plank of his political platform!
Suddenly we're being asked to get beyond political parties and confront the conscience and ideas of Tom Perriello. This isn't a campaign manager making this bold statement, it's the candidate himself.
Perhaps we should give him what he wants and make this a referendum on his conscience and the questionable judgment he displays in refusing to listen to it?
I can already hear the naysayers complaining that we're being too hasty. Clearly, Tom Perriello is an intelligent man having attended one of the premiere boarding schools in the South as well as being a graduate of the Ivy League.  Even if he is unwilling to follow his own conscience when it comes to questions of right and wrong perhaps he still has some good ideas on how to solve the abortion crises?
In the interest of fairness we should hear him out.
Sadly, even here Congressman Perriello manages to snatch defeat from the jaws of victory, "I'll be honest, I don't know how to prevent teenage pregnancy." Any suggestions on who might have a few "ideas" on how to prevent teenage pregnancy and end abortion?
Hint: starts with an H and ends with a T. =-)
If Tom Perriello cannot follow HIS OWN conscience how can we trust him to lead or even begin to consider a higher law? He's worse than someone with a strong opinion — he's someone who doesn't think his own conscience matters. If his own conscience is irrelevant then why does he pay lip service to faith in interviews, telling us that his faith is quote, "A faith tradition that very much emphasized putting faith into action."
Faith into action?
If only Tom Perriello had the courage to follow his own conscience on issues such as abortion he would be a true leader who actually puts actions behind his faith and not a coward who hides behind judicial precedent to rationalize the murder of millions of innocent babies. The same tired logic was used to justify slavery and segregation.
So what's the truth?
Congressman Perriello supports abortion but lacks the courage to be honest with voters because he wants to win at any cost — even if it means lying to his constituents and possibly himself. Virginians who believe that Americans are created equal with an unalienable right to life, liberty, and the pursuit of happiness should listen to their conscience and vote accordingly.