Charlottesville's do gooders, don't get it
by Steve Lopez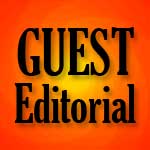 So what happens when a bunch of men and women with doctorate degrees read that Charlottesville is the best place in America to retire? Normally they are welcomed members of the community that help make the moniker "best place to live" a self fulfilling prophecy.
But occasionally the new residents are persona non grata.
This was the case when several residents moved to Charlottesville and made it their declared intention to prevent others from following their example. They had self described expertise in "family planning" and "sustainable growth".  Since they had plenty of time on their hands they eventually formed their own non-profit organization euphemistically named, "Advocates for a Sustainable Albemarle Population."
We're supposed to give them brownie points for the acronym, "ASAP".
The irony is that their proposals will make it unsustainable for businesses to thrive in this area. In the midst of the worst housing crises in the history of the United States their draconian ideas will INCREASE the price of homes and make it difficult for the poor and middle class to locate affordable housing by limiting the supply through city and county ordinances.
And what is their solution to the unaffordable housing their insane ideas will inevitably create? You might have guessed it, the government is supposed to intervene  and solve the problem by building government subsidized housing, so long as those government projects don't increase the population of course.
That's code for higher taxes to go along with inflated real estate prices that will price most Virginians out of the market. In case you're wondering where their funding is coming from you have the Albemarle County  Board of Supervisors and the city of Charlottesville to thank for encouraging them and providing tax dollars to help fund their junk science research.
Truth is stranger than fiction. The eventual victims of this population bomb nonsense actually wrote this fear mongering crowd a check to fund their "studies" according to ASAP's annual report which is available on their website.
A visit to their website also reveals how unrepentant they are when it comes to curbing economic growth.
The ASAP website states, "There are many kinds of potential growth in a community, and they need to be distinguished in any discussion about the merits of growth. ASAP supports economic development if it is equitable, environmentally sustainable, and not linked to population growth." (emphasis mine)
Growth not linked to population? Realtors, roofers, and restaurant owners will be thrilled to know that there are members within the  community actively investing their time and energy to make sure that the city does not grow and the lifeblood of our economic future (human beings) are encouraged to live elsewhere.
Reading their website you would think that Charlottesville is the next New York City with millions of people pushing and shoving for every square inch of land. Maybe they're right? Maybe we are running out of resources and we're about to face a population apocalypse?
But before I write my Final Will and Testament and head off to the grocery store to begin hoarding canned goods there are a few red flags. For starters, the roads don't seem very congested, but perhaps they're seeing something I'm not.  Maybe the evil minions their organization is designed to stop only travel by cover of night?
So I did some quick research.  According to the latest census data the population of Charlottesville is (drum roll please) … 42,218. And the county is only 94,908.
That's not a typo!
I am sure Virginia Beach, Richmond,  and Lynchburg would be more than happy to welcome the best and brightest looking for homes to purchase and I'm equally optimistic that businesses in those communities would gladly accept their hard earned money. The board of directors of ASAP will be shocked to learn that these cities respective populations are: 433,746, 202,000, and 72,596.
But that doesn't mean we don't have unsustainable growth in Charlottesville.
There is one area where the growth has been cancerous: city government. According to Rob Schilling, a former Charlottesville city council member, the number of Charlottesville city workers has metastatically grown over the past several decades from around 300 to approximately 1,000 without commensurate growth in the population.
I doubt ASAP will provide Albemarle County and the city of Charlottesville with an expensive study on how to control the growth of government, so I'll  save the taxpayers thousands of dollars by providing the simple solution: cut the government payroll by downsizing.  And once the bureaucratic fat has been trimmed the local politicians can put all of those savings back into the pockets of the taxpayers in the form of lower taxes.
However, if they are unwilling to heed this advice and they wish to continue rewarding their friends and cronies with cushy government jobs they had better hope and pray that ASAP fails in their quest since the only way to fund a bloated government payroll is through population growth.
It turns out that people pay taxes.