Dredge first for financial and environmental health
by Joanna Salidis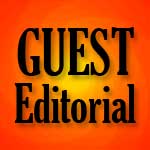 This spring, my husband and I bought a 1000 gallon rain water tank. Although we do believe in conservation, our motivation was financial. We spent too much money watering our garden and young trees last summer.  Charlottesville's water/sewer rates are high, and in the future we can expect them to go much higher if City Council does not change its direction on the water plan.
Briefly, the City and County are moving forward on an approximately 140 million dollar plan that would raise the reservoir at Ragged Mountain Natural Area by at least 30 feet. The ultimate plan is to fill this reservoir with water from the Rivanna River, pumped nine miles uphill. The legitimacy of this plan depends on two crucial questions: How much water do we need in the next fifty years including increases due to development, and What are our options for increasing our water capacity?
The demand studies that the current plan are based on are inaccurate. They used poor statistical methods, and did not include the impact of relatively new federal legislation that mandated greater energy and water efficiency. The result of these errors is that the projection assumes we should be using 26% more water today than we are using, just 6 years in. This error is despite an increase in population. Obviously, all new development, which drives the increased water needs, will incorporate these same efficiency measures, if not more.  The result is that we have a poor idea of our needs over the next 50 years. However, the RWSA is currently soliciting requests for proposals to conduct a new water demand analysis, as required by law for this year. Doesn't it make sense to get an accurate picture of our needs before we commit our financial and natural resources on an unalterable path?
Do we have other options to meet our water needs besides raising the dam at Ragged Mountain and pumping water for 9 miles?  Yes, we can restore capacity at another City owned reservoir, the South Fork Rivanna Reservoir.  This option for expanding our water supply was only taken off the table due to an extremely overpriced estimate of the costs. The original price tag of 200 million dollars was subsequently reduced to 30 million dollars, bringing dredging within a feasible range.
Currently, City Councilors are negotiating with the County Board of Supervisors regarding dredging. It should be in the cost-share agreement, and it should be prioritized as the first step to take to increase our water capacity.  Furthermore, we should stop all progress on the earthen dam at Ragged Mountain until and unless facts dictate that we need additional capacity.
The benefits of dredging first, and waiting on the dam are numerous:
City residents maintain the asset of the South Fork Rivanna Reservoir, instead of losing it to siltation.  We also maintain the asset of Ragged Mountain Natural Area, instead of losing it to County-owned infrastructure.
We can repair and enlarge the base of the current dam at Ragged Mountain, to ensure safety, and the ability to raise the dam in the future dependent on need. This will cost considerably less than building a new dam.
Ratepayers save mitigation costs, and the cost of protecting the enlarged reservoir at Ragged Mountain from toxic spills from I64.
Ratepayers save approximately 63 million dollars (this does not include operating costs), the cost of the pipeline from the Rivanna River to the Ragged Mountain Reservoir.
We maintain drinking water from the Sugar Hollow reservoir, which has higher quality water.
We avoid clear cutting and flooding 200 acres of mature forest at Ragged Mountain, and putting in 5 miles of road there. The mitigation for this loss of City-owned parkland is saplings planted far from the City.
Please consider signing the following petition to dredge first for our water supply:
http://www.change.org/petitions/tell-city-council-dredge-first-for-water-supply-2
or emailing City Council directly at council@charlottesville.org.
For further information on these issues, as there is much more, consider cvillewater.info.