Sullivan's faith-based inauguration insults Jefferson's vision
by:
J. Anderson Thomson, Jr., M.D.
Tracy Federman
John Herrmann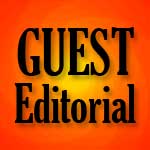 We raise our voices to share in the community's welcome of new University of Virginia president Teresa A. Sullivan. Sadly, the first event of her inauguration—"an interfaith observance"– directly insults Jefferson's vision for the University of Virginia, which he created as a center for and of reason, eschewing any church, chapel or chair of theology. Jefferson ranked his work on separation of church and state as one of his principal legacies.
On the surface this event may seem harmless, and surely some will see it as laudatory. But it is a sad birthday present to Thomas Jefferson, a man who so passionately argued for the separation of church and state. No University of Virginia event should be held in a church.
To add injury to insult, the "observance" is being held in a Roman Catholic church. The Vatican's policies on women's rights, reproductive rights, and homosexuality are an embarrassment not only to our public university but to civil society worldwide. This Pope's policy against condom use continues to condemn untold millions to needless suffering and death, especially in Africa and the third world. The Vatican provides shelter for priests who are known child rapists and elevates the likes of Cardinal Bernard F Law who resigned as archbishop of Boston after he covered up heinous crimes against children.
We wish the Inaugural Planning Committee had considered these issues.