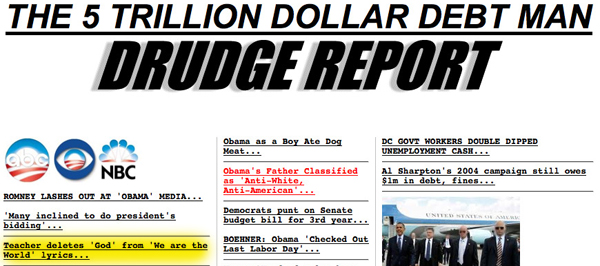 The story of an Albemarle County teacher removing "God" from a popular song has landed Schilling Show host, Rob Schilling, on the front page of the Internet's premier news source, DrudgeReport.com.
Subsequent to Drudge running the news, Schilling's account of government-school deity-redaction also was featured on Glenn Beck's The Blaze and Todd Starnes' Fox News & Commentary, among many other major media outlets.
Web traffic from DrudgeReport.com to SchillingShow.com was so intense that it crashed the incoming server and alternate hosting arrangements were sought.
The Schilling Show extends gratitude to the Drudge Report for picking up the story and to Norm Leahy and BearingDrift.com who reposted it, accepting the incoming link from Drudge.