by Steven Lopez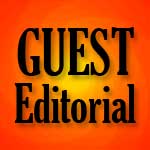 At a recent 40 Days for Life event, Jammey Tellier showed up with the image of Malachi – a baby whose life was stolen at 21 weeks. The local community struggled to deal with that image as did many pro lifers. And it's an excellent teaching opportunity.
One mother said, "I want that image out of my community!"
She told us that her family was on their way to soccer practice and her seven year old daughter saw the image and started crying. And that her daughter was back in her bedroom still crying even as we spoke. And that's an honest response to the horror of abortion – it takes awhile for our culture to ingrain the rationalizations into the heads of our children for them to turn a blind eye to abortion.
Which brings us back to the mother. She was asked if the image is so horrible that she wanted it out of the community, what was her response to the late term abortionist inside the facility who had killed hundreds of thousands of babies – did she want him out of the community too? Her immediate response was, "No!" and then she caught herself and said she was pro life.
And then she was asked if she ever walked into the facility to express similar outrage to the doctor who was performing the procedures depicted in the image? And she replied that she had not and it was at this point that her husband stopped defending her… suddenly he recognized the hypocrisy of their righteous indignation.
Many Americans are more concerned about their children seeing an image of abortion than they are abortion itself. I can imagine how German citizens would have felt if Christians showed up with images of the concentration camp victims. I am pretty sure they would have complained very loudly, but perhaps some of their hearts would have been changed? Perhaps if the citizens saw the human atrocities they would have stood up to end it?
Instead they all had their list of excuses for their inaction. It wasn't their problem and I am sure many of them didn't want their children to see the truth of what went on in their community.
Graphic images are usually not intended for the active pro lifers, many of them didn't need to see the horror of abortion firsthand to stand up and serve God. And sadly some of them have personally experienced it and so they already know the pain and anguish of abortion. However, there are many Americans whose conscience cannot be pricked by a "Pray to end abortion" sign … some of them need to see the casualties of this war against the unborn.
This is not a new strategy.
The image of Christ on the cross is iconic. Imagine if all Christians ever shared with the world was a black and white sign that that said, "Jesus loved you." Would that capture it? It might reach some people, but the Christian church decided to share a graphic image. And lest anyone forget many of them carry a cross as a reminder of God's son being lashed and then carrying a wooden cross on his shoulders which he would be crucified upon with a crown of thorns.
It's a horrific image to illustrate the humiliation, the pain, and the agony that Christ endured. And yet many of those same Christians complain loudly when the image of another of God's sons who was brutally murdered is shared with the world, only this time with the consent of the mother and the assistance of a licensed physician. The image of Malachi's disfigured body is a reminder that his death was not in vain, unlike the millions of other equally valued babies whose names we will never know. Malachi's body, torn and disfigured, speaks for the millions of voices that were silenced.
Perhaps the reason we're uncomfortable with the image of God's children being murdered is because it reminds us of our terrible failure? Christ was not rescued from the cross and Malachi wasn't rescued from the doctor's instruments of death. However, there is hope for us and the war is not over, but we must be willing to confront the truth if we ever want the horrible truth to be wiped clean by God. We have to overcome our sensitivity because there is nothing pretty about a man hanging on a cross bleeding to death for crimes he never committed. And there is nothing attractive about a boy who was dismembered during our watch… but this time on an altar of self worship. Malachi had done nothing to deserve his death.
And when we try to silence his last message to the world (his torn and disfigured body) … we side with the same people who stole his life.