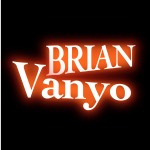 For those of us hoping to oust Barack Obama in the 2012 presidential election, it's hard not to be frustrated by the outcome. Voting for Obama in 2008 was at least understandable, for he promised to change Washington. But reelecting him in 2012 was senseless, for he was a proven failure in office.
Obama failed to cut wasteful spending and halve the federal deficit as promised in 2008, and in fact, he didn't even try—his budget requests were higher each year, and he added almost $6 trillion to our national debt (after declaring his predecessor "irresponsible" and "unpatriotic" for adding almost $5 trillion over 8 years). Obama failed to reduce family health insurance premiums by $2,500 by the end of his first term as promised—premiums have actually increased by $3,000. Obama failed to lower unemployment, which stayed above 9 percent during most of his first term. Obama failed the nation on energy—gas prices alone have more than doubled in some places since he took office. And most importantly, Obama failed to lead as Commander-in-Chief at a time when he was needed most—his inaction during the Benghazi terrorist attack resulted in the unnecessary loss of American lives.
Obama's radical policies have pushed the nation further down its dangerous course toward centralized autocratic power, and many of us hoped for a change in leadership the 2012 election. Yet that change did not come, even though Obama lost millions of supporters along the way.
In fact, Obama became the first incumbent in the last 60 years to be reelected with fewer votes than he received in his first campaign. As shown in the table below, ever since Dwight D. Eisenhower took office in 1952, an incumbent who gained votes in his reelection bid won another term, while a sitting president who lost votes lost reelection.
Total Votes

Election

Reelection

Difference

Result

Dwight D. Eisenhower

34,075,529

35,579,180

+1,503,651

Won

Richard Nixon

31,783,783

47,168,710

+15,384,927

Won

Jimmy Carter

40,831,881

35,480,115

– 5,351,766

Lost

Ronald Reagan

43,903,230

54,455,472

+10,552,242

Won

George H.W. Bush

48,886,097

39,104,550

– 9,781,547

Lost

Bill Clinton

44,909,806

47,401,185

+2,491,379

Won

George W. Bush

50,456,002

62,040,610

+11,584,608

Won

Barack Obama

69,456,897

64,498,468

– 5,000,048

Won
Obama lost over 5 million votes from his total in 2008, but he was still reelected. The question is, how?
Many have blamed Mitt Romney for failing to pick up the 5 million Obama supporters who rejected Obama a second time around—most of them did not vote in 2012. Critics complained that Romney turned off these voters for a variety of reasons: he was too moderate; he was too conservative; he was a country club candidate picked from the Republican establishment; his religion was a factor; he didn't draw a clear contrast from Obama; he couldn't draw a clear contrast from Obama . . . and so on.
No matter what criticisms may hold true, Romney managed to draw more votes for the Republican ticket than John McCain did in 2008 (350,675 more, as of November 25, 2012). Moreover, history shows that incumbent presidents are extremely difficult to beat—incumbents have lost only 3 times in the last 60 years (Carter over Ford, Reagan over Carter, and Clinton over Bush). In the end, this election was less about Romney than it was about Obama—every reelection bid is ultimately a referendum on the incumbent . . . which brings me back to my primary frustration—that Obama was reelected despite all his failures as president.
Surprisingly, Obama's failed first term mattered little to many Americans, who seemed to believe that his new plan for the future was preferable to Romney's. Obama, of course, could have enacted any plan he desired as president—he had Democratic majorities in both the House and Senate during his first 2 years in office. But that fact was lost on most Obama supporters, who seemed willing to believe that Obama's best ideas for America only recently popped into his mind in the midst of his reelection campaign—and that he needed another term to carry out this masterful plan.
To be fair, not all Obama supporters based their vote on his ideas for the future. According to exit polls, Hurricane Sandy had a huge impact on the election. In fact, 15 percent of the electorate said that the most important factor in their choice for president was the way Obama responded to Sandy, and 73 percent of these people voted for Obama. (I must admit, Obama displayed an amazing, almost superhuman, command of the situation when he directed the public to "please listen to what your state and local officials are saying.")
Aside from Sandy's impact, however, as we look further into exit polling data, we begin to see how Obama managed to win a second term. To begin with, we can see the kind of voters who were most committed to Obama.
| | | | |
| --- | --- | --- | --- |
| Committed Obama Voters | Barack Obama | Mitt Romney | Percent of electorate |
| I do not have a high school diploma. | 64% | 35% | 3% |
| I never attend religious services. | 62% | 34% | 17% |
| I think abortion should be legal in all cases. | 76% | 22% | 29% |
| I am gay, lesbian, or bisexual. | 76% | 22% | 5% |
| The most important issue facing the country today is   health care. | 75% | 24% | 18% |
| I think government should do more to solve problems. | 81% | 17% | 43% |
| The personal quality that mattered most in deciding my   vote is that the candidate cares about people like me. | 81% | 18% | 21% |
Given these polling results, it makes sense why Democrats regularly cater to these crowds. They push God out of public life (and nearly out of their party platform), support abortion on demand, promote sexual inhibition, imbue in the people the idea that government ought to care for them from cradle to grave, and make them believe that their candidates will "fight" for them, serving their interests.
Exit polling also shows that the nation was divided sharply across racial and gender lines.
| | | | |
| --- | --- | --- | --- |
| Vote by race / gender | Barack Obama | Mitt Romney | Percent of electorate |
| White | 39% | 59% | 72% |
| Black | 93% | 6% | 13% |
| Hispanic/Latino | 71% | 27% | 10% |
| Asian | 73% | 26% | 3% |
| Male | 45% | 52% | 47% |
| Female | 55% | 44% | 53% |
This result seems to validate Obama's campaign strategy to brand Mitt Romney and the Republican Party as a bunch of out-of-touch, xenophobic, racist, and misogynistic white guys. Of course, Obama had an easier time selling this narrative thanks to the absurd statements of Republican candidates Todd Akin and Richard Mourdock. But Democrats (and the media to some degree) were relentless in advancing this storyline. (Joe Biden's warning to a black audience that Republicans want to "put y'all back in chains" was perhaps the most extreme example.)
Obama's demagoguery prevailed on another front as well. The following exit polling highlights the effect of Obama's economic spin and class warfare campaign.
| | | | |
| --- | --- | --- | --- |
| On economic policy | Barack Obama | Mitt Romney | Percent of electorate |
| I blame George W. Bush for our current economic problems. | 85% | 12% | 53% |
| I think Barack Obama would better handle the federal   budget deficit. | 98% | 1% | 47% |
| I think Barack Obama's policies generally favor the middle   class. | 86% | 12% | 44% |
| I think Mitt Romney's policies would generally favor the   rich. | 87% | 10% | 53% |
| I think taxes should be raised to help cut the budget   deficit. | 73% | 24% | 33% |
| I think income taxes should increase for only those making   $250,000 or more. | 70% | 29% | 47% |
| My family made less than $50,000 in 2011. | 60% | 38% | 41% |
It is astounding that 53 percent of the electorate still thinks that George W. Bush is the cause of our current economic problems—Obama's perpetual blame game no doubt contributed to this belief. Just as astonishing is the fact that almost half of all voters believes that Obama would better handle the budget deficit going forward, even though he holds the undisputed worst record on federal deficits in American history.
What is so disheartening, however, is the reality that so many Americans responded to Obama's class warfare antics. Many Obama supporters agreed that federal taxes should be raised to cut the deficit, but they said that income tax rates should rise only for the rich without any added sacrifice of their own (many of these people make less than $50,000 and therefore pay zero federal income tax). So Obama effectively encouraged those Americans paying no share of their income to the federal government to support him in his quest to make the rich pay a higher, "fair share" of taxes. Such injustice used to be illegal in America—the Supreme Court wrote in 1874: "To lay with one hand the power of the government on the property of the citizen, and with the other to bestow it upon favored individuals . . . is none the less a robbery because it is done under the forms of law and is called taxation."
Given these polling results and takeaways, it's hard not to be discouraged by the state of American politics, for it seems that demagoguery, spin, and class warfare in politics can prevail over reason, fact, and principle. It seems that a politician's broken promises don't matter; that "unsustainable" debts are just fine; and that a complete disregard for the future is perfectly acceptable.
But before we all turn away from politics in despair and give up hope on America's future (or let silly thoughts of secession enter our minds), let's be realistic—and even optimistic. As mentioned before, incumbents are just plain tough to beat, and Obama actually lost supporters by the millions. Furthermore, Republicans still have control of the House and therefore remain able to block any further expansion of federal power. And according to the exit polls, we still live in a center-right nation—40 percent of all voters identified themselves as moderate, 35 percent as conservative, and 25 percent as liberal.
Without question, our aim to uphold the Constitution and the principles it was designed to preserve will not be easy in the years ahead—Democrats will continue to play on the passions of the people, encouraging them to choose self-interest over principle. But we can't think that Obama's reelection (as frustrating as it is) marks the end of America as we know it—our cause is greater than one man's political success. Our fight continues.