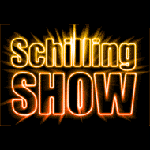 Courtesy of The Blue Spade, aka, Scott Bandy, following are the lyrics to his most recent music parody, "Chris Dumler Should Be Leaving," a song that chronicles Albemarle County's embattled, sex offender / Supervisor, Christopher Dumler. Despite a howling bi-partisan chorus of calls for his resignation, Dumler will not leave, hence this renewed, musical plea.
Sung to the tune of The Mamas & The Papas, "California Dreamin'," this live performance occurred on The Schilling Show, February 20, 2013, before a radio audience of thousands.
Click below to hear the audio recording of Scott Bandy's stellar re-imagination of this American pop classic.
Chris-Dumler Should Be Leaving
(to the Mamas and Papas Tune: California Dreamin')
All our faith's been blown
And thrown in disarray
He's become the talk
Quite to SARA's dismay
Caught up in a storm
That isn't going away
Chris-Dumler should be leaving
But says he wants stay
Showing such besmirch
One night he had his way
Sentenced plea bargaining – please
To serve on Saturday
What breaks for news or so we're told
Upon the board he'll stay
Chris-Dumler Should be leaving
But insists he will stay
All our faith's been blown
And thrown in disarray
He's become the talk
Quite to SARA's dismay
And hasn't gone away
If only he'd defer
Chris-Dumler should be leaving
by stepping down today
Chris-Dumler says he staying
But really needs to leave
Chris-Dumler claims he staying
But ought to really leave