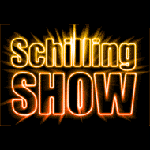 Agnor Hurt principal, Michele Del Gallo Castner, may be in violation of Albemarle County School Board policy regarding political activities.
Castner—no stranger to controversial school-based political activism—publicly has endorsed current School Board member Diantha McKeel in McKeel's bid for a seat on the Albemarle County Board of Supervisors.
The wayward principal's endorsements have been published in print on multiple occurrences and on McKeel's campaign web site. Yet, these appear to be a breach of Albemarle County School Board policy GD, which last was amended by the school board (including Diantha McKeel) in September of 2012. To wit:
School division employees who engage in political activities on their own time must make it clear that their views and actions represent their individual positions and do not represent the views of the school division. [emphasis added]
Whether Principal Michele D. Castner's endorsement of Candidate Diantha McKeel is a contravention of Albemarle County School Board policy is a matter for the board to decide—and, they should take this matter up.
However, the mere appearance of impropriety in this prima facie conflict of interest is cause for voter and constituent concern. McKeel, who sets the rules, and Castner, who is bound to follow them are skating on the ethical precipice simply because they believe that no one will challenge them.
Gauntlet thrown; arrogance in the law is no excuse.