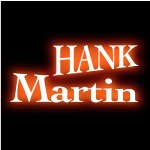 Very recently, I endeavored, in good faith, to inquire of Dr. Rick Turner, to understand how he could hold to the presumptions he espoused. For those of you who may not be aware of the exchange, you can find it on the WINA Schilling Show Podcast. Though Dr. Turner utterly failed to answer my question directly, the manner in which he responded was quite telling, and it exemplifies with crystal clarity, why there is a continued racial tension in America. The tension exists because there exists a contingency of individuals who refuse to move on and enter the 21st century. Who view the present day issues through the clouds of a time decades past. The modern day notion of racism has always been in one direction, that of the white individual against the black individual. However, Dr. Turner's attack on me and my character and history, displays well, the fact that this is a blade that cuts both ways. The definition of racist is:
A person who believes that a particular race is superior to another.
Having or showing the belief that a particular race is superior to another.
Dr. Turner does not know me, nor my history nor how I was brought up, yet, do his comments immediately accuse me of being a racist raised by parents who were racists? This is preposterous. While Dr. Turner falsely accuses me of racism, I do submit that he is guilty of bigotry. We tend to think of these two words as being the same, however, in the strictest sense of the word, they are not. The definition of bigot is:
A person who is obstinately or intolerantly devoted to his or her own opinions and prejudices; especially: one who regards or treats the members of a group with hatred and intolerance.
The substance of my assertion comes from Dr. Turner's own lips. His response to my question was that "Your response is typical of a person who does not know much of anything other than white privilege, cover-ups and lies. Where you are getting this information from is where you learned your behavior as a child. Racism is a learned behavior, you need some help and I hope you get it. I pray for people like you."
Herein lies the other side of the failed dialogue of race in America today. Arguing in ignorance. Because Dr. Turner allowed his past to prejudice his present, he wrongfully attacked one's character and immediately jumped to conclusions woefully false. Dr. Turner is correct, racism is a behavior learned as a child. But, by God's grace, I had grand-parents and parents who chose to place the Blood of Christ over the petty attitudes of man. He could not know that my grandfather chose to aide many black families in his small North Carolina town, by providing security on loans, when the banks were reluctant to lend during late 30's and throughout the 40's. He did not go around crowing about this. Indeed, I never would have known of it, had it not surfaced at his death. He did not act as a loan shark, and took considerable risk himself, but he wanted to see ALL families in his community succeed.
Dr. Turner could not know that growing up, I often times rode my bicycle down the road into the Proffit community to play and learned as much about God at the little one room Baptist church on the corner, as I did anywhere else. It made no difference to me what skin pigmentation the other child had, as long as we treated each other well. Dr. Turner could not know that I was the only white individual in my Cub Scout den, and that Mrs. Payne, who was my choir teacher at Burley Middle School held this at her home.
Dr. Turner could not know that my father made it quite clear that if he heard of me acting in a disrespectful fashion to any of the fathers of my friends or if he heard one particular word come from my mouth, that my next thought would be why aren't my teeth and I in the same room together? Dr. Turner could not know that for years, my best friend was black, and he and I were interchangeable fixtures in each others homes.
Dr. Turner could not know this, because he does not know me. He does not know me, and given the rude and hostile fashion in which he delivered his answer to Carol Thorpe's invitation, he never will. Why? Because he does not want to. He would rather continue this nonsense of unnecessary tension. Why? Just like nearly every government bureaucratic office which has been established, if the problem is resolved, the need for the office is rendered moot.
I am appreciative of the messages left for my by those friends of yesteryear who have contacted I, to both apologize for Dr. Turner's comments and attitude, and to reiterate what I've long suspected. Dr. Turner and those of his ilk, Jackson, Sharpton etc., do not represent them, nor their attitudes. Indeed, they find them pathetic, and contributing to the problem. I was reminded by one, of the quotes he frequently employs when facing someone like Dr. Turner, it is by his personal hero, Booker T. Washington:
"The man is unwise who does not cultivate in every manly way the friendship and goodwill of his next-door neighbor, whether he be black or white. Great men cultivate love. Only little men cherish a spirit of hatred." – Booker T. Washington, Up From Slavery (1901)
I can forgive Dr. Turner his actions, just as I must forgive a blind man when steps on my foot. I know that this issue was resolved on the Cross of Calvary, and can only be resolved now, when it is recognized that anyone of any color, would attempt to stir up strife, based solely upon pigmentation, is one who delivers a message and a sentiment straight form hell's pit.