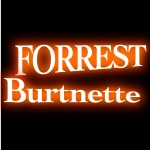 The four words "established by the state" that allowed the Supreme Court to give Obamacare a pass today is so symbolic to what has happened to this country. The banning of the Confederate flag is also symbolic. Today, the Confederate flag no longer represents a struggle of states against a powerful central northern-based crony government. To display the flag is a now a racist thoughtcrime.
In the case before the Supreme Court (SCROTUS) today they took the phrase "established by the state" to mean established by THE STATE. Everybody got it? You are not living in your state, but you are living in THE STATE where your masters transfer power over instantly from your state to THE STATE. Your opinions are invalid and inconsequential.
Why is SCROTUS changing what a sentence means? I feel like we're back to the Clinton presidency trying to determine the definition of sex. First of all, Obamacare is illegal, because in America, you cannot force anyone to buy anything against his will. To boot, Obamacare will make us all pay more for health insurance and will not allow us to choose our own doctors. Second of all, let's say SCROTUS would have punted, and did not give a definitive green light or red light for Obamacare. They could at very least have sent it back to Congress and said something like this:
"The language is very clear – a state gets federal subsidies only if the state set up an exchange – so yes, we understand this threatens the survival of Obamacare, but at the same time, we cannot interpret the law on a whim – you guys – Congress have to clarify/fix this. We are only a court of nine people, most of whom are liberals. For us to rule on this matter in a definitive way would be totally partisan and inappropriate. It should go back to Congress where representatives of the people make the law."
More and more I'm convinced that we live in an extremely corrupt system where the rule of law is no longer important.
Another irony today is that it has just been reported that thousands of emails from Lois Lerner have been destroyed in a cover-up of the continuing IRS scandal. I don't even recognize this country we are living in anymore. It's like the Federal government is giving us all the big middle finger. You pay the IRS a huge chunk of your salary, they redistribute it, and use it for bloated programs, and then if you question them at all, they destroy the incriminating emails, and they destroy you. It's like lawless socialism with big-police state fascism thrown in. The power the Feds have to ruin your livelihood whenever they want to (hey – pull out the "obstruction of justice charge"….works every time) and the fact that all the politicians, like Obama, are saying "They are trying to take away your healthcare money" is crazy. We are living in crazy-ville. Just crazy, bat-sh*t, crazy. You can't steal money from working Americans and redistribute it through central planning, then when constitutional conservatives come along to fix that Marxist policy – accuse them of taking money away from the recipients of the stolen money. The Feds are taking money away from you! But you're accused of taking money from them! What the hell is going on?? Go back to work America – the STATE needs your money and your submission.