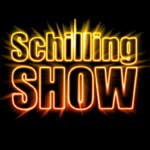 In the wake of a nasty legal battle regarding the Water Street Garage, between Charlottesville City Hall and the Charlottesville Parking Center (CPC), the skirmish has turned personal.
In recent broadcast and print media appearances, Charlottesville City Councilor Bob Fenwick has become increasingly personally critical of CPC owner, Mark Brown.
But, Brown says the relationship hasn't always been that way.
Emails provided by Brown to The Schilling Show include Fenwick's glowing introduction of Brown to former City Councilor Dede Smith.
And, another electronic correspondence from Fenwick to Brown referred to a proposed budget and subsequent funding request for Fenwick's 2013 campaign for City Council.
While both Fenwick and Brown—and their respective entities— state that they are legally precluded from appearing jointly, The Schilling Show will continue to cover the ongoing dispute serially, as information becomes available.