Convicting Social Justice
by Josh Lambert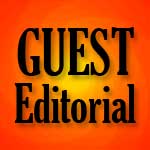 As a graduate of the University of Virginia, I have spent the past three years of my life listening to professors and students sing the praises of a concept I am sure we are all familiar with: Social Justice.  Intellectual after intellectual has told me that the pursuit of Social Justice is the highest endeavor of man because it is only through our devotion to the happiness and fulfillment of our neighbors' needs that we achieve our own happiness and moral vindication. In order to achieve this particular type of "justice," these individuals lobbied for higher taxes on the wealthy, extension of unemployment benefits, and praised President Obama's stimulus package and health insurance overhaul. Of course to the untrained ear, the words Social Justice and Social Equality evoke a certain type of feeling within the listener's heart. This feeling of obligation and of guilt overpowers a man's most basic feeling of self preservation and conservation and leads many to ignore the screaming "No!" within their mind and pursue this "higher" cause. I admit, these words are very pleasing to the ear and I can see how many, be they religious or not, can fall prey to the need to be their "brother's keeper" at the behest of the government.
We, as humans, are engrained with an elemental desire for justice. We, as individuals, are enamored with the idea of the "bad guy" getting what they deserve and such action benefiting the "good guy" or the "victim." On the surface, the empty term of Social Justice seems like a noble goal; however, after closer examination of the term and of its effects, Social Justice is as antithetical to our system of government as monarchy and resembles the fruits of tyranny more so than democracy. Social Justice is, simply, a contradiction in terms and is an unsustainable system of "justice" that will do no more than crumble the very foundation that our country is based upon.
How has society's conception of justice been formed? We know that the ideals of John Locke, the English philosopher, were the starting point of our system of government. In fact, Locke's articulation of our absolute rights of "life, liberty, and property" were practically plagiarized by Thomas Jefferson when he drafted the Declaration of Independence. Locke's basis for government was also adopted for our own: the government's sole responsibility was to protect us, as individuals, from other individuals who wished to take away our life, liberty, and property. Justice, then, in the Lockean and American sense, is punishing those who actively seek to transgress against our inalienable rights of life, liberty, and property (or the more modern term of the pursuit of happiness). In man's original state, the state of nature, he is his own judge of what he deems to be correct meaning if a man came onto his land to steal his crops, burn his house, confine him to a prison, and eventually kill him, the man had the right to resist by whatever means necessary. Upon entering into a society governed by laws, man gave up this right to be the ultimate judge and thus relinquished that right to a government or more properly, an impartial Court that has his best interests at heart when making their decisions. The justice system is supposed to look out for that individual's best interests. If it didn't defend his rights, why would he give up his right to protect himself and instead subject himself to a system that would strip his life, liberty, and property for any reason, even that of the greater good?
Many will argue that Social Justice is simply the highest manifestation of this ideal, however, this could not be farther from the truth. Social Justice in practice deprives an individual of these inalienable rights and thus cannot truly be justice. How is Social Justice practiced in the American system? It is easy to see: look at your paychecks. A portion is taken for the income tax.  A portion of that tax goes to support the American military in their endeavors to protect the rights of our citizens and to spread our knowledge of government and its proper ends to the world. What is the remaining portion of our income tax but a punishment for making a certain amount of money?  Make no mistake, it is a punishment for those who disagree with the way our taxes are being spent, it is indeed a punishment.  Thomas Jefferson wrote that "to force a man to subsidize with his taxes an idea which he disbelieves and abhors is both sinful and tyrannical.
We have a tiered income tax that taxes individuals at a higher rate the higher their individual salary. Where does this "tax" go? Into other social programs such as Welfare Checks, food stamps, Medicare, and Medicaid. Who reaps the benefits of Welfare, food stamps and these other programs? Individuals who live below the poverty line, illegal immigrants, disabled workers, and others.  While there is a great number of individuals in this society who meet such requirements, the system is set up in a way that is inclusive instead of exclusive which creates a great amount of fraud being perpetrated in this system.  Social Justice in our country is seen in the taxation of the rich for the payment of those who would rather exploit the system.  Does this fit into our definition of justice? Are the rich, the successful, the hard working, really the "bad guys" in comparison to the poor, the unsuccessful, and the lazy? Are the latter truly being manipulated by the former? Do I make a living at the expense of you? Do you make a living at the expense of me?
The answer is a resounding, "No!" In practice, this lofty ideal of Social Justice does nothing more than encourage a culture of mediocrity. Is surviving off the dole of another human being truly life? Is working to see your wages, your property by the sweat of your brow, going to support someone who hasn't worked as hard truly liberty and preservation of property? Is never being able to advance past a certain point due to the government de-incentivizing your personal progress really pursuing happiness? Is Social Justice really fair? Of course not. Why?  Because these laws, these regulations, these practices are not created by a impartial Court. These are not sentences handed down by the knowers of the law to the people. They are not reflections of the Laws of Nature and of basic human tendencies.  They are not manifestations of the Hayekian goal of a generally applicable law.  They are arbitrary statues created by a minority (our elected officials) to serve a select portion of the population: the portion of the public that does not wish to work as hard as others, the portion who believes it is the job and function of government to provide for their every need, the portion who does not seek to better themselves.  The portion who believes that it is their right to pursue happiness by financing their struggle with your property.
Thus, Social Justice defies what it means to be human, what it means to be an American. Is not Lady Liberty blind?  If so, then how can we continue to propagate a system that does not rule on objective evidence, that does not adjudicate based on the facts, but rather upon the achievements of one versus the lack of another?  How can we expect to call a thing that condemns you for your very achievements to be anything other than non-justice? Social Justice is everything but justice. And it is a shame that such an idea that is so antithetical to this country is being taught by every professor, spoken by every orator, and codified by every legislator.
Since it is taught, spoken, and made law, however, we must train ourselves to look past the façade of Social Justice.  This term is nothing more than a political ploy to get you to defy what you know to be right.  We all like justice.  But by the addition of "social" to such a noble term, the politicians of this country have set the terms for the debate.  If you disagree with them on Social Justice, you are an opponent of justice and simply cannot be a decent individual.  Their use of the sacred term of justice to promote that which is its opposite is simply a lie and must be treated as such. We must do what we can to stand up against this lie. In this case, we must not be afraid to stand against "justice," because we know that it is not true justice we fight. If Social Justice is the law which our country should be based upon, we ought to fight against it every chance we get.