Tom Perriello, PAC corruption, and "sugar daddy" Soros
by Mike Warnalis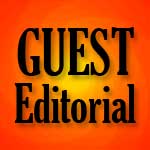 On Friday, September 24 of this year, The Washington Times reported that tax forms obtained by that paper revealed that George Soros is and has been a primary funding source of the group known as the J-Street PAC for at least the last three years and probably longer. This story is important for several reasons, perhaps the least noteworthy being that the organization, both a left-leaning lobby and a registered PAC which seeks a peaceful outcome to the Israeli-Palestinian conflict, has tried to conceal the connection since its inception. After all, Soros, an anti-American billionaire who has been one of the largest financial backers of Democrat candidates and is one of the more frequent visitors to the White House, as well as one of the largest funders of ultra-liberal move-on.org and Media Matters for America. The same Soros, an accused Nazi collaborator who claimed that the 9-11 hijackers were merely "freedom fighters" and that the Israelis have turned the rest of the world into anti-Semites by their defensive actions among his many charges. While J Street has spoken out against the wishes of the Israelis to determine the outcome of the debate in favor of a multi-national collaboration to accomplish the same thing, it has condemned Israel for protecting itself from Hamas gun-runners and has worked to convince the administration and the Congress likewise, it has collected up to one third of its annual budget from Mr. Soros and his family—something that might concern many of its Jewish supporters, and a good reason to keep it quiet.
Along with that, approximately one-half of J-Street's operating budget came from outside the United States, and from one person! This week, AtlanticMonthly.com reported that one donation of $811,697 came from a wealthy donor in Hong Kong, Consolacion (Connie) Esdicul. While this donation is legal, foreign donations, especially to this extent are considered to raise suspicion if not be downright questionable and often discouraged. This donation is filled with intrigue as to how it made its way into the hands of this lobby/PAC, and the donor's business and hedge fund relationship to Soros by way of a Pittsburgh international businessman-international gambler on horse races. It's the sort of the thing we might see in a James Bond film.
So, what does this have to do with Central Virginia? Here in the fifth district, we have a Democrat running for Congress who has been receiving money from Mr. Soros, in one form or another, since he first ran in 2008. In the most recent election cycle, Mr. Perriello reports that his fourth largest donor is the aforementioned J- Street PAC, and from it he has received $16,500. His 35th largest donor is the man himself—$6800 from the Soros Management Group. Just "Follow the Money," and see where it leads. In his ads, Mr. Perriello claims to have never accepted money from lobbyists. He even likes to say to he returned $1750 from four lobbyists who donated to his campaign and he hadn't realized it. Well one person's lobby is another person's PAC, and the J-Street PAC claims to be both. And so, Mr. Perriello, why not return the tainted Soros money you have taken and while you are at it give back the $10,000 you took from the "PAC to the Future" which is the one established by Nancy Pelosi and managed by her husband? Remember how you want to show your independence of her?
November is the time to clean up Washington and the fifth district, lessen the influence of George Soros, and send Tom Perriello home to Charlottesville!