You have been blessed; now bless others
by Sarah Walls Mathis (age 13 years)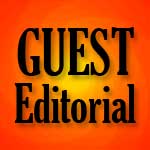 "Ain't I a woman? Look at me. I have plowed, and planted, and gathered into barns, and no man could head me! And ain't I a woman? I could work as much and eat as much as a man – when I could get it – and bear the lash as well! And ain't I a woman? I have borne thirteen children, and seen most all of them sold off to slavery, and when I cried out with my mother's grief, none but Jesus heard me! And ain't I a woman?"
These were the words of Sojourner Truth, the tall, strong woman who was able to speak out for what she believed in such a way that no man could refuse her. Although the beginning of her life was filled with slavery, sadness, and pain, she had the determination, diligence, and boldness to live up to the name she chose for herself – Sojourner Truth. In the same way, we should be bold in helping others who have less than us around the world.
There is a big problem in America today. You could call it greed, or entitlement thinking, or bad distribution of wealth. The problem is this: many of us have much, much more than most other people around the world; however, we don't realize this and are always thinking about what else we want and why can't we have this or that or how come our friends have cooler things than us, meanwhile eating lots of food, living in big houses, driving nice cars, getting a good education, and spending large amounts of time with different kinds of expensive electronics. Now, you might be thinking that you aren't really rich, that I must be talking about someone else. Seriously, your room is tiny, or maybe you have to share it, and you just have a cell phone and an iPod, that's all. That's exactly what I'm talking about. Rob Bell, who created Nooma, a video-based Bible Study, says "the amount of money it would take to provide clean water, basic health and nutrition for everyone in the world is the amount Americans spend on ice cream each year." Additionally, only 8% of people in the world own cars, and about a billion people live on less than a dollar a day. When God talks about the rich, He means you. And when God talks about the rich, he tells them to be generous towards those who don't have as much as we do.
Sojourner Truth is a great example of using our gifts to help others. She spoke out powerfully for black and women's rights, and also worked with in the world, and there are people in the world who desperately need things we take for granted.
How can you use what you have been given to help those who really need it? You can pray, first of all. You can also participate in a ministry that helps those in need around the world. Samaritan's Purse is a great example. They provide emergency care with the Good News of the Gospel virtually everywhere that needs it. Right now, a way that you can support Samaritan's Purse is through Operation Christmas Child. It's this simple: you pack an empty shoebox with small toys, school supplies, hygiene items, and candy, label it according to the age range of the child it is going to (categories are 2-4 yrs, 5-9 yrs, and 10-14 yrs).Then, take the shoebox to a participating church, and Samaritan's Purse will take it to a child in another country, along with a Gospel booklet. You can find out more about Samaritan's Purse and Operation Christmas Child at www.samaritanspurse.org.
Besides Samaritan's Purse, there are several ministries that you can contribute to. Maybe you can even participate in one, or even start your own. When you give out of your great riches to help someone, you stop thinking about yourself and your stuff. You have been very richly blessed, and you in turn can use your gifts, physical and spiritual, to bless others.