America: A Christian Nation?
by Hank Martin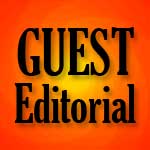 There appears increasingly these days, the question as to whether or not America is a Christian nation. While there was little doubt or debate about this until the early twentieth century, the question seems to be growing in both intensity and discussion. The question was brought to the forefront by President Barack Obama, when he stated that "America is not a Christian nation" during an address to the Turkish Parliament.  He may be correct in that assessment of America's present, but he is categorically and irrefutably incorrect in regards to the historical facts of America's past. Tragically, in the many things that today's academic institutions fail to deliver to our students, the saddest of all, is their failure to transmit the idea and the understanding of American Exceptionalism.
America of today stands in a tall shadow of a remarkable and a blessed history. Those fifty-six men who risked "their lives, their fortunes, and their sacred honor," aided Thomas Jefferson in crafting a Declaration of Independence that provided for a strong and righteous foundation for our government to be constructed upon. Once upon a time, the public schools in America, openly and freely taught students about American Exceptionalism. This term was first used by the French author, Alexis DeTocqueville, in his treatise of the American culture entitled, Democracy in America. Having traveled extensively throughout America for four years in the 1830's, he published this book as a report on the nation that was approaching fifty years of existence. DeTocqueville stated in his book:
"The position of the Americans is quite exceptional, and it may be believed that no democratic people will ever be placed in a similar one"
How right were his observations! From our inception, to the present, America has had only one form of government. Though many would contend, and I would agree, that the initial governmental ideology and philosophy has been corrupted, the basic form has remained the same. Consider; in the same corresponding time as America has existed, France has experienced fifteen forms of government. Just in the twentieth century alone, Afghanistan has seen five different constitutions. Since 1921, Poland has had seven, and Russia four, since 1917. Out of the approximately 192 nations represented within the United Nations, America alone has been the only one that has not experienced some form of revolution, or government upheaval, every thirty to forty years. Americans have gotten used to this stability, so much so, that many regard it as normal. History's statistics would argue differently. This stability that "We the people" have come to take for granted, is not at all the norm, and given the dark hearts of men, it is certainly not natural. Jesus tells us himself in Matthew 24:6, "And you will hear of wars and rumors of wars. See that you are not troubled; for all these things must come to pass, but the end is not yet."  It was this way when Christ walked upon the earth the first time, and it will remain so until he walks upon the earth again. The overall peace that America has experienced domestically is not normal. This fact has always been amazement to me, and which is why I have always been equally perplexed at America's fascination with Europe. Particularly in the Charlottesville area, the very cradle of liberty.  This overwhelming desire to emulate all things European. European style government, civil rights, and most recently, health care. We now even have some in the Supreme Court, attempting to cite European legal precedents, and to fashion American justice in the veils of European legal philosophy. This desire to copy European culture is not a new one. Two hundred years ago, this same misplaced fascination with all things European was so prevalent; it led our own Thomas Jefferson to state:
"The comparison of our form of government to those of the European forms of government, are likened with a comparison of heaven to hell."
American Exceptionalism is not a bombastic, arrogant or prideful position. It is simply a statement that indicates that our system of government was designed in such a manner, as to be able to be blessed by God with prosperity and freedom. As President Andrew Jackson acknowledged:
"The Bible is the rock upon which the American republic rests."
This acknowledgement is what has made us different from all the other nations. God, as he has displayed in HIS word, is no respecter of persons. Nor is he a respecter of nations. Any individual, who so chooses to live his life by the light of HIS word, HE will bless. Consequently, any nation that chooses to live by that light, HE will equally bless.
Who are the men responsible for the freedoms we have had. Oh, sure, history teaches us about Jefferson, Adams, Washington and Hancock. But if one reads the writings of these men, you gleen something altogether different. In 1816, John Adams attributed the America's freedom to men such as the Reverend Samuel Cooper, the Reverend Jonathon Mayhew, the Reverend George Whitfield, and the Reverend Charles Chauncey. Who were these men? Interestingly enough, all were preachers of the gospel of Jesus Christ. We do not hear these men's names ever mentioned in today's public school history classes. Instead, we are told that the American Revolution was a means for rich colonials to avoid paying their fair share of taxes to the Royal Crown. Yes, taxation without representation was one of the twenty-seven reasons given in the Declaration of Independence, as to why the colonies were separating from England. However, it is interesting to note, that it came in as reason number seventeen of the twenty-seven. It did not even make the top ten, yet with economics being so important lately, that's what is focused upon these days. So much so, that the religious and moral factors that predicated the separation, have been largely ignored or forgotten. So what was the importance of these men, that John Adams attributed their influence to the revolution? If one thoroughly scrutinizes the rights laid out in the Declaration of Independence, you will see that for all intents and purposes, with no disrespect to our own Mr. Jefferson, the document is really a condensation  of all of the various sermons that had been echoing out over the land, from the pulpits of these men, and men like them, for the previous twenty years. What Mr.Jefferon had done so eloquently, was to encapsulate all of that lightning, and inscribe it into the bottle we call the Declaration of Independence.
Our forefathers were allegedly deists, or agnostics. If so, then one must consider this. When all of these atheists, deists, and agnostics convened together to form the very first Continental Congress in September of 1774, what did these atheists, deists, and agnostics do? They commenced the very first session with prayer, and followed it up with a four hour Bible study! Again, as recorded by John Adams, that particular morning, the group studied four chapters of the Bible. By Adams' account, God revealed Himself through that Bible study, so much so, that the entire assembly was energized with the faith and hope that indeed, the mighty British Empire, could and would be defeated. What portion of the Holy Scripture so motivated these men? Psalm 35. What followed was a continental proclamation of fasting and prayer. When God answered those prayers with victory, another proclamation of praise and thanksgiving was issued. This took place fifteen times during the Revolutionary War.  During the times of fasting and prayer, John Adams wrote to his wife Abigail:
"Millions will be on their knees at once before their Great Creator, imploring HIS forgiveness and blessings; HIS smiles upon American council and arms."
This was the origination of opening each session of congress with prayer. An act that is still carried out today, at least in form, if not in heart. What were the results of those prayers? Simple farmers, with no formal military training were going up against the mightiest superpower on the planet. They commenced to capturing forts on land, and British men-of-war, at sea. No small feat when one considers that our navy at the time consisted of row boats with cannon mounted on each end! What were John Adams observations regarding such victories?
"It appears to me, that the eternal Son of God is operating powerfully against the British nation."
Our leaders as well as our citizenry recognized that God's power was enabling the fledgling United States in remarkable ways. That self-evident power of God was also commented upon by George Washington. He wrote:
"The hand of Providence has been so conspicuous in our endeavors, that he must be worse than an infidel that lacks faith, and more than wicked, that has not gratitude enough to acknowledge his obligations."
I do not know how that statement strikes you, but it seems rather powerful to me, coming from someone who has been reported to be a non-Christian.
When the American Revolution ended in 1781, what was one of the first acts that our founding fathers had the new country embark upon? Believe it or not, English law at that time prevented Bibles from being printed by the colonies, in the English language. We could print any Bibles in any other language, and we did so, as we delivered the gospel message to the American Indians, and others. But no Bible had been printed in America, in the English language. So what was our first congressional act? To implement the printing of Bibles in the English language. Eleven months after the British surrender at a Yorktown, the first American Bibles were delivered. Done so by the United States congress. Why? AS a matter of congressional record, it was stated that:
"This Bible is a neat edition, to be used in our schools."
Why would they promote a Bible to be used in the schools? Well consider this. The first law ever passed concerning public education, was in 1647.  It was passed both in Massachusetts and Connecticut. It was called The Old Deluder Satan Act. How did it read? Let's look.
The Old Deluder Act (1647)

---

From Records of the Governor and Company of the Massachusetts Bay in New England (1853), II: 203

---

It being one chief project of that old deluder, Satan, to keep men from the knowledge of the Scriptures, as in former times by keeping them in an unknown tongue, so in these latter times by persuading from the use of tongues, that so that at least the true sense and meaning of the original might be clouded and corrupted with false glosses of saint-seeming deceivers; and to the end that learning may not be buried in the grave of our forefathers, in church and commonwealth, the Lord assisting our endeavors.

It is therefore ordered that every township in this jurisdiction, after the Lord hath increased them to fifty households shall forthwith appoint one within their town to teach all such children as shall resort to him to write and read, whose wages shall be paid either by the parents or masters of such children, or by the inhabitants in general, by way of supply, as the major part of those that order the prudentials of the town shall appoint; provided those that send their children be not oppressed by paying much more than they can have them taught for in other towns.

And it is further ordered, that when any town shall increase to the number of one hundred families or householders, they shall set up a grammar school, the master thereof being able to instruct youth so far as they may be fitted for the university, provided that if any town neglect the performance hereof above one year that every such town shall pay 5 pounds to the next school till they shall perform this order.
What then was the original intent of compulsory education in America? To counteract the priority-one purpose of Satan. Which is to keep people from the knowledge of God. How? By denying access to the scriptures. Either through the inability to possess the knowledge of reading or by the denial of access to the Holy Word. This was why the following three hundred and twenty years saw the Bible as being a part of public education.  It was not until 17 June, 1963, that saw our Supreme Court, through legal force, and against the will of the majority, force the removal of God's word from the minds of our students. That first ever Bible printed in this country, well, consider this endorsement:
Philadelphia, September 10, 1782

Whereupon,

Resolved,

That the United States in Congress assembled highly approve and recommend this edition of the Bible, to the inhabitants of the United States.
I can not fathom reading this, and being able to interpret it in any other fashion, but as what it states. Atheists, deists, and agnostics are not going to make this kind of endorsement of a Bible. No one would or could, unless they felt it was an important part of a person's life. This also negates the notion, that this was a godless or secular revolution. Consider as well the peace treaty that was signed by Thomas Jefferson, John Adams and John Jay. This was the document that officially ended the conflict between the United States and Great Britain
Paris Peace Treaty
(PEACE TREATY of 1783)

In the name of the most holy and undivided Trinity. (Emphasis mine)

It having pleased the Divine Providence to dispose the hearts of the most serene and most potent Prince George the Third, by the grace of God, king of Great Britain, France, and Ireland, defender of the faith, duke of Brunswick and Lunebourg, arch- treasurer and prince elector of the Holy Roman Empire etc., and of the United States of America, to forget all past misunderstandings and differences that have unhappily interrupted the good correspondence and friendship which they mutually wish to restore ,…
If indeed, as has been asserted by many, why would these agnostics, deists and atheists take the time and effort, to make the first thing inscribed upon the treaty of this secular revolution, a vow in the name of God the Father, God the Son, and God the Holy Spirit? Actions do indeed speak louder than words.
Some have attempted to make the case, citing the Treaty of Tripoli, that our founders were not Christians, nor did they intend for America to be a Christian nation. The passage in question reads:
"As the government of the United States of America is not in any sense founded on the Christian religion as it has in itself no character of enmity [hatred] against the laws, religion or tranquility of Musselmen [Muslims] and as the said States [America] have never entered into any war or act of hostility against any Mahometan nation, it is declared by the parties that no pretext arising from religious opinions shall ever produce an interruption of the harmony existing between the two countries."
This article may be read in two manners. It may, as its critics do, be concluded after the clause "Christian religion"; or it may be read in its entirety and concluded when the punctuation so indicates. But even if shortened and cut abruptly ("the government of the United States is not in any sense founded on the Christian religion"), this is not an untrue statement since it is referring to the federal government.
Recall that while the Founders themselves openly described America as a Christian nation, they did include a constitutional prohibition against a federal establishment; religion was a matter left solely to the individual States. Therefore, if the article is read as a declaration that the federal government of the United States was not in any sense founded on the Christian religion, such a statement is not a repudiation of the fact that America was considered a Christian nation.
I am perplexed beyond measure, how we, some two centuries after the fact, can call into question the character, beliefs, and motivations of those who were there, and have left to us an incredible wealth of written material to attest to the fact. It is not by accident, that today's students can immediately identify Jefferson and Franklin, the two least religious figures in the foundation of America, in the painting that depicts the signing of the Declaration of Independence. Why is the fact so blatantly ignored, that twenty-nine of the fifty-six signers of the Declaration all held seminary degrees? It is no accident that the two we are forced to focus our attention upon is Jefferson and Franklin. There was a day in this country, when we knew our history, and this form of propaganda would not be allowed to stand.  We would know facts regarding  Benjamin Rush, a signer of the Declaration, was instrumental in initiatating the Sunday school movement in this country, as well as starting the very first Bible society. He knew that if Americans read the Bible and obeyed it, not only would they have a personal relationship with God, but our society would be free of all of the societal ills, crime, sexual promiscuity, drunkenness, etc, that plague a society free from religious discipline. He, as well as the rest of the founders knew, that a country filled with a population capable of self-discipline and self-control, would not require a large government requiring a large operational budget. Another signer of the Declaration, Francis Hopkinson, designer of the American flag as we know it, what was one of his goals after the war? He took all of the Psalms and put them to music, so that they could be sung as they were in King David's day. This begs two questions. Why is he not mentioned along with Betsy Ross, and why are his accomplishments never mentioned? There was a day when we understood that Sam Adams was the father of the revolution. Today, say his name, and most Americans are going to head for the beer aisle. Sam Adams once stated:
"I rely upon the merits of Jesus Christ for a pardon of all my sins"
The examples are endless, so in the interest of space, I am forced to move on. Another false notion regarding the fact of America being a Christian nation, is the idea of exclusivity. That is a fallacious manner of thinking. Indeed, a Christian nation is the one nation that will allow other forms of religion to coexist. As early as 1654, the Jewish people had a presence here, and synagogues in which to worship. Muslims were here amongst us even earlier, in 1619, with Koran's being published here in the 1800's. The same can be said of Buddhism. Why was this allowed? The fact is simple. Our founding fathers were not concerned in allowing other faiths on our shores, because they knew the truth. They had the promise of the one and only faith that would allow an individual to escape the judgment that is promised to all of us. They knew that as long as we had the truth, and preached the truth, that the truth would overcome all of the false cults that came against it. The same way in which Elijah had no fear as he challenged the pagan priests to call down from heaven, the fire of their false gods. In the end, only the one true God displayed HIS power that day. As long as this nation allowed the gospel of Jesus Christ the opportunity to compete in the free market place of ideas, Christ won. Is it not an observable trend, to see every other form of false religion given favor, but say the name Jesus out loud, and the legal and political professionals descend like vultures on a dead carcass?
I have always found George Washington to be a human being worthy of study and whose actions and character were worth emulating. There is little I have not read regarding his life and times. His warning to future generations, regarding the foundations of our country, is illustrated in his farewell address. In that address, he states;
"Of all the habits and dispositions which lead to political prosperity, religion and morality are indispensable supports."
He knew that for our nation to survive, for our people to continue to prosper, and for our culture to continue its smooth operation, that the people would have to have religion and morality as the foundation for their lives.  Another important item to remember is how the word religion is defined. In Washington's day, that definition was as follows:
Religion, n – Religion, in its most comprehensive sense, includes a belief in the being and perfection of God, in the revelation of HIS will to man, in man's obligation to obey HIS commands, in a state of reward and punishment, and in man's accountableness to God; and also true Godliness or piety of life, with the practice of all moral duties. It therefore comprehends theology, as a system of doctrines or principles as well as practical piety; for the practice of moral duties without a belief in a divine lawgiver, and without reference to his will or commands, is not religion.

Religion, as distinct from theology, is Godliness or real piety in practice, consisting in the performance of all known duties to God and our fellow man, in obedience to divine command, or from love to God and HIS law.

Religion, any system of faith or worship. In this sense, religion comprehends the beliefs and worship of pagans and Mohammedans, as well as Christians; any religion consisting in the belief of a superior power or powers governing the world, and in the worship of such power or powers. Thus we speak of the religion of the Turks, of the Hindus, of the Indians, etc as well as of the Christian religion. We therefore speak of a FALSE RELIGION as contrasted to that of TRUE RELIGION.
As  America's first commander and chief, as well as first president no one could know better how to view patriotism than he. What did he say about anyone who would attempt to remove religion and morality from our society and our country? This is his view on those attempts.
"In vain would that man claim the tribute of patriotism who should labor to subvert these great pillars."
Washington knew that anyone who would attempt to expunge or subvert the two most basic and necessary characteristics required for a nation to prosper was a traitor and was seeking to destroy the country.
This is just a small portion of the available material that exists. There is simply no way to encapsulate all the material I have read for the last four decades, into so small a forum. As a nation, and as a culture, we have been robbed. Certainly, denied. Denied the historical facts of our heritage. Denied the promise and the glory that have historically accompanied it. One can find all of this material, as I have done. However, why should we have to go digging? Why should we not be provided this in our educational system? Because there exists a hidden agenda to allow evil to grow and to prosper.  There exists a desire to move our citizenry from the light and into the dark.  An agenda that would have the American people not only desire, but demand the destruction of the Constitutional Republic we were given. The cries can be heard, and the contest is just beginning. I leave this one final and chilling warning from our founding area, by the Reverend Mathias Burnet, it speaks for itself;
"Let not your children have reason to curse you for giving up those rights and prostrating those institutions which your fathers delivered to you."