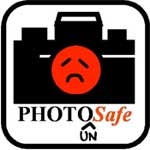 Following a recent Schilling Show exclusive on why central Virginians safely can ignore Albemarle County's red-light camera tickets, NBC29's Henry Graff sought the counsel of local defense attorney and recognized Democrat activist, Lloyd Snook, for counterpoint.
In response to the National Motorists Association's (NMA) contention that recipients can disregard red-light camera tickets without consequence in most circumstances, Snook issued a contrary opinion:
"Don't ignore things because nothing good comes from ignoring anything," said Snook. "If you are entitled to a state tax refund, they'll take it out of the state tax refund. If you are entitled to child support being collected through the state, they can take it out of the child support."

Snook says ignoring the fine could also become a problem if you are trying to sell real estate or make it difficult to get things done at the Department of Motor Vehicles (DMV).

"It will eventually bite you in the rear end," said Snook. "Better to take care of it sooner than later."
While Snook urges servile compliance with the government mandate to dutifully pay red-light camera tickets upon receipt, the NMA has issued a clarifying refoinder (click to view .PDF) to the counselor's assertions:
November 22, 2010

An Addendum to the National Motorists Association November 4, 2010 Editorial, "It Can Be Expensive Not Knowing Your Rights When Facing A Virginia Red-Light Camera Ticket"

In a November 15, 2010 post by Henry Graff at NBC29.com, Charlottesville attorney Lloyd Snook took exception to the statement by the National Motorists Association (NMA) that, ". . . the recipient of the mailed [Virginia] photo ticket can ignore the mailing without consequence."

Mr. Snook indicated that a non-response to a photo ticket will result in a judgment against the recipient of the ticket, and he suggested the possibility of money being withheld from a state-sponsored payment, such as a tax refund, or of future difficulty in dealing with the Department of Motor Vehicles.

The NMA editorial, "It Can Be Expensive Not Knowing Your Rights When Facing A Virginia Red-Light Camera Ticket," should be read in its entirety for context. It cites the statute (§15.2-968.1) under the Virginia State Code that pertains to the use of red-light cameras in conjunction with the enforcement of traffic light signals. The statute is clear in noting that photo tickets are not enforceable ("no proceedings for contempt or arrest . . . shall be instituted") unless delivered via personal service to the person identified on the ticket.

That leaves the issue raised by Mr. Snook of a judgment being issued and penalties being extracted through other means if the photo ticket has been disregarded.

Virginia began a pilot program for red-light camera programs 15 years ago, and has had the automated traffic enforcement devices in operation ever since. The NMA has found no evidence that a judgment or subsequent penalties have ever been levied against a Virginia photo ticket recipient who ignored the summons delivered by mail, i.e., without personal service. Our "with- out consequence" statement is based on the language and enforcement history of current Virginia law. If a ticket recipient has questions about this, he/she may wish to consult with an attorney.
Dan Danila, spokesperson for the NMA, has offered to dispatch the association's traffic engineers to Albemarle County in order to assist local government in making "dangerous" intersections safer—the stated purpose for the  photo-red camera installation here.
With other jurisdictions nationwide deactivating and dismantling red-light cameras due to inefficacy, Albemarle's PhotoSafe system, currently in a "30-day warning period," is set to begin normal operations December 12, 2010.