Sustainablists Behaving Badly, Part I
by Carole Thorpe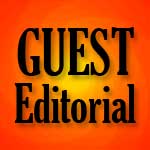 On June 8, roughly 300 people packed Lane Auditorium for a work session held during the regularly scheduled Albemarle County Board of Supervisors meeting to discuss several items relating to Sustainable Development in our community. This work session was called directly as a result concerns raised by the Jefferson Area Tea Party during its five-month fight to end County membership in ICLEI – International Council for Local Environmental Initiatives. While hiding behind a façade of benign environmentalism, ICLEI promotes the implementation of a radical political agenda called U.N. Agenda 21 that seeks to establish big central planning in local governments, effect behavior change through local Codes and Ordinances, eradicate individual liberty, and destroy private property rights.
In conjunction with its battle against ICLEI, the JATP also encouraged the County to rescind its participation in the Cool Counties initiative and reject its partnership in a County/City/UVA consortium under the administration of the Thomas Jefferson Planning District Commission (TJPDC). The TJPDC applied for and was selected to receive a $999,000.00 federal grant from the Department of Housing and Urban Development (HUD) to fund a three-year joint implementation plan of the recently re-branded "Livable Communities Planning Project" in our region.
Needless to say, the JATP stirred up a hornet's nest in this community with its first foray into local politics – and the tone for many Sustainability proponents was set in the weeks and days preceding the work session.
Several weeks ago, Supervisor Dennis Rooker openly snickered at the JATP during more than one BOS meeting at which its members presented their concerns with supporting evidence to the Supervisors in a respectful, responsible manner. He referred to the JATP (which has many members who are taxpaying, home-owning County residents) as an "outside group". Mr. Rooker hypothesized and warned that the real agenda of the Tea Party might be to infiltrate local government. And he repeatedly pronounced our assessment of ICLEI and its goals as "ridiculous".
Jack Marshall (President of ASAP – Advocates for a Sustainable Albemarle Population) stood before the Charlottesville City Council on June 6 to ridicule and demean the JATP with a pompous presentation rich in political rhetoric, but poor in meaningful factual information. Amazingly, he did not repudiate or challenge one iota of what I said to the Councilors just moments before he spoke but instead unwisely chose to adhere to his prepared hit-piece, which resulted in making him sound rather foolish.
Later in the same meeting, Mayor Dave Norris took an opportunistic swipe at the JATP, saying he was "very disappointed in its embrace of some pretty extreme conspiracy theories regarding organizations like ICLEI…" and he hoped "…that the Tea Party will return talking about some very legitimate issues regarding spending and overspending and debt."
I have a message for Mayor Norris. He should resign himself to being perpetually "disappointed" by the JATP since we will continue to focus on more than just fiscal matters, especially whenever our founding principles of limited government and individual liberty are under attack by organizations such as ICLEI. I recommend that he and his fellow City Councilors remove their own "ideological blinders" (a term he used towards the JATP during the same statement) to seriously examine the true agenda of ICLEI and kick it out of the City of Charlottesville.
But back to the County work session, where the noticeably high turnout of Liberal-Progressives could be reasonably attributed to the call for non-County residents to descend on Lane Auditorium to protect City and UVA consortium interests. Together with a veritable Who's Who from seemingly every Sustainability or Progressively minded organization in our area, the typically more conservative County residents were outnumbered roughly three or four to one.
The behavior of this majority in the auditorium was appalling. They regularly joined together to mock, jeer, and demean those who thought differently from them. The hypocrisy of those who often presume to exalt themselves as the standard bearers of civil discourse—especially above those in the Tea Party movement— was on public display in disgusting and revealing fashion.
Chairwoman Ann Mallek, presiding over what she announced would be a safe zone for free expression, did precious little to intervene throughout the evening to shield the twenty-one citizens who spoke in opposition to the Sustainability agenda from ridicule. Laughs, hisses, and other noises underscored the statements of nearly every citizen who came to share their concerns. Incredibly, a number of Sustainability advocates actually turned their backs on these citizens as they spoke—many of them also added snide prefaces when they themselves spoke, identifying themselves as being from the U.N. and making other tea-party-mocking allusions—without even a hint of reprimand from the Chair. I'm not suggesting that anyone's freedom of speech should have been violated, but clear rules for etiquette were established and announced prior to the first speaker's comment. These rules along with the instruction for every speaker to identify his or her local area of residence disappeared quickly.
Throughout the evening and continuing for several days after the meeting, members of the JATP have related to me their individual accounts of being called names or receiving offensive gestures in the auditorium and lobby. During a break, I witnessed two women approach two JATP ladies seated in the row in front of me, demanding that they put down a sign that had an innocuous saying on it. And unbelievably, one man speaking at the podium spun 180 degrees around to extend a firm arm and pointed finger directly at me in the center third row, yelling something to the effect of "THERE'S the problem!" I had to chuckle because despite over thirty years of theatre experience and having "seen everything," I still can't abide to watch an overacting ham.
On a night during which many conservatives endured unwarranted, unprovoked, childish, offensive, and intrusive incidences, I, personally would not be immune to being a target. However, my incident was unique in that it occurred at the hands of prominent public official. Details to follow in Sustainablists Behaving Badly, Part II.