Sustainablists Behaving Badly, Part II
by Carole Thorpe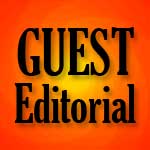 In the first part of its June 8 work session, the Albemarle County Board of Supervisors (BOS) heard reports and comments from Staff and County Executive Thomas Foley. The BOS then followed by asking questions and, on a few occasions, TJPDC Executive Director Stephen Williams rose to offer answers. The BOS asked for clarification regarding the status of the 1998 Sustainability Accords—specifically, its relation to the HUD Sustainable Communities Regional Planning Grant application and the Livable Communities Planning Project. In his answer, Mr. Williams called the Accords merely a "historic document" (echoing a phrase previously coined by Supervisor Dennis Rooker), and added that the Accords was submitted to HUD only as an "advisory" piece. I interpreted this statement to imply that, in current function and relevance, the Accords was an antiquated document bearing little to no consequence on current or future comprehensive plans.
I disagreed with this characterization because it is incongruous with the documentation of the grant application posted on the "Many Plans, One Community" web site (the informational hub for the Livable Communities Planning Project operated by the TJPDC itself). There, the Accords are NOT simply a "historic document" but identified on the first page of the application in the Application Abstract as follows:
"The existing Regional Plan for Sustainable Development in the Charlottesville/Albemarle metro area is the Sustainability Accords." (http://1-community.org/PDF/application/1-Applicant%20Abstract.pdf)
The existing Regional Plan IS the Sustainability Accords.
Furthermore, as reported in an article written by Sean Tubbs in the November 24, 2010 edition of Charlottesville Tomorrow:
"Stephen Williams, the TJPDC's executive director, said the money will be used to implement the Sustainability Accords which were developed by the Thomas Jefferson Sustainability Council and signed by regional governments in 1998." (http://cvilletomorrow.typepad.com/charlottesville_tomorrow_/2010/11/mpo-november2010.html)
Stephen Williams said the money will be used to implement the Sustainability Accords.
So during the first break, I walked up to Mr. Williams in a cordial manner and extended my hand to shake his while introducing myself. We exchanged pleasantries—I told him I regretted not meeting him in person until now, and that I had heard him speak at a few of the BOS meetings I attended in the last few months. He acknowledged seeing me and listening to me there as well.
Then I proceeded to tell him what prompted me to approach him was the characterization of the Accords he gave to the BOS. I explained how the Accords is not just an "historic document" because it was clearly presented to HUD in the grant application as the existing plan…that the Accords along with the Charlottesville Regional Sustainability Implementation Plan (which employs ICLEI's "Five Milestone Process") were the foundational documents submitted to HUD as criteria to be judged in consideration for the grant request…and that HUD has every reason to expect that its $999,000.00 grant will be spent by the consortium to build upon and implement what was depicted in the foundational documents.
I said that many of the Jefferson Area Tea Party's concerns for the Livable Communities Planning Project are rooted in the language in the Accords—especially regarding, but not limited to, human population—and what it commits our community to implementing per HUD's expectations. In conclusion, I asked that if I prompted his recollection of the description of the Accords as the existing plan in the Application Abstract, would he please amend his previous statement to the BOS about its status after the break.
At this point, he conceded that I may be correct about the status of the Accords as stated in the Application Abstract (as referenced in the first sentence of the audio file transcript below)—but then he abruptly switched his argument in an effort to trump my contention by other means.
[Unbeknownst to me, a recording device belonging to a WCHV radio reporter picked up the next part of our conversation (see below for full audio clip). The following is a transcript of that audio file.  Italics and underlines are added in an effort to depict vocal emphasis]:
Williams: ….that may also be true, Ms. Thorpe.

Thorpe: Good.

Williams: But there is no legal standing for a Sustainability Plan because there is no legal requirement for one.

Thorpe: Perhaps not, sir,

Thorpe: but when you submitted that to the Federal government

Williams: It is simply advisory to these folks…

Thorpe: and said this is our current plan, this is what we want to implement or build on –

Williams: …advisory document

Thorpe:—that's what you said to the Federal government.

Williams: …advisory document, Ms. Thorpe

Thorpe: Well, that's your interpretation.

Williams: …advisory document only, it's not my interpretation, that's the LAW.

Thorpe: I know word for word what TG (a "G" that I incorrectly spoke for a "J" in TJPDC as I became flustered by his tone)—

Williams: I'm sorry that you don't understand the law, Ms. Thorpe,

Thorpe: I'm reading the document that's on your web site, sir.

Williams: and that's been demonstrated on a number of the other things you've said (then unintelligible)

Thorpe: Well, I'm—no, I'm, I'm speaking about one specific item. It says it on your web site—that was sent to HUD. Folks, "this document is our current plan", so HUD looks at it and says this is the current plan—very good, I guess this is what you're wanting money to implement and build on…that's why they, that's why they're cutting the million dollar check. Anyway…

Williams: No, I'm afraid that's not true.

Thorpe: No, I'm afraid it is. I'm afraid it is. We can agree to disagree –

Williams: I'm afraid that's YOUR interpretation, Ms. Thorpe

Thorpe: We can agree to disagree, and I'm looking at the documentation on your web site.

Williams: — and I've got to say, I understand this quite a bit better than you do.

Thorpe: Oh, really?

Williams: Yes.

Thorpe: Very good. Then why is it you said that ICLEI, you didn't know anything about ICLEI, and yet this six—you know, these "Products"—have you compared it to the "Five Milestone Plan" in ICLEI, sir?

Williams: Ah, you know, I looked at the "Five Milestones"

Thorpe: You don't know where the language comes from, you don't even know what you're talking about, you don't know where the language comes from. You keep (saying) — ICLEI never went to TJPDC

Williams: No.

Thorpe: But it's language –

Williams: No.

Thorpe:—and the implementation of it's "Five Milestone Process" is in the County document which has seeped into your grant application.

Williams: You know why that is, Ms. Thorpe? Because those are basic planning principles, any grad student in planning at any school from the country could tell you that stuff, that's in the basic curriculum.

Thorpe: You can — sir, you can speak, you can try to demean and speak that way if you like. All I can tell you is what I see

Williams: Ms. Thorpe…

Thorpe: on your web site, what's in those documents.

Williams: You…

[End of audio file]
Unfortunately, the audio file ends here because the WCHV reporter took the recording device away for the impending resumption of the meeting. During this exchange, Mr. Williams stepped in toward me, stood intrusively close (I estimate there were no more than eight inches of space between our torsos), and used his significant height advantage to bend over the top of me then lower his face only four or five inches from mine, positioning us nose to nose.
By anyone's definition of physically "getting in one's face", that's exactly what he did. It made me, as it would make anyone, extremely uncomfortable. But I held my ground there for quite a while, not wanting to concede to him the satisfaction of intimidating me.
However, as he continued speaking I eventually lifted my right hand up in between our faces with my palm facing (but not touching) him. I looked into his eyes over the tops of my fingertips and when he finished speaking, I told him he was making me uncomfortable and invading my personal space. I asked him to please step back, but he didn't budge from his position and asked "Why?" in an intense, snide tone. I told him again he was invading my space and I asked him a second time to please step back. Mockingly, he said, "Why should I do that? I like talking to you this way!" To break the physical stalemate, I took a big step backward then we resumed verbal sparring about the Accords as we backed away from each other towards our seats.
When I returned to my seat, I told some of the people sitting around me about the unprovoked, physical imposition I had just received from Mr. Williams. I then quieted down as the meeting resumed. During the next break, I told Supervisor Ken Boyd about the incident—and I was also prompted by one of my friends to tell it to Supervisor Rodney Thomas when he came over to speak to a group of us at the end of the meeting.
After 9:00 a.m. the next morning (Thursday), I received an e-mail from a member of the JATP steering committee who had left the meeting shortly following the end of the first break. She wrote to tell me her attention was drawn to Mr. Williams' confrontation of me and she walked over to stand behind me about halfway through the incident and witnessed it from then to the end. While the confrontation was going on, I didn't realize anyone I knew had come over to observe because in the heat of the moment, the only thing that had my attention was his face in mine. Later that afternoon, I called her to elaborate on what she witnessed without my input and she recounted the incident to me just as it happened.
Also early that morning, Rob Schilling called me in response to a mass E-mail I sent out a few hours earlier announcing the JATP victory in getting ICLEI kicked out of Albemarle County. He wanted more information about the meeting, knowing that I stated in my letter I had stayed there from beginning to end. Among everything else, I told him what happened with Mr. Williams. Rob offered to contact him to ask for his side of the story with an invitation to appear on his radio show with or without me to discuss it. I told Rob that I did not object to his inquiry.
Roughly an hour later, Rob advised me that Mr. Williams wrote him to deny my allegations. By doing so, Mr. Williams unfairly impugned my integrity by suggesting I was a liar. And as someone who is honest and has demonstrated her seriousness for responsible leadership of the JATP, I decided was not going to allow him to do this without my response.
On Friday, I proceeded to report this incident to the TJPDC Planning Commission Board. I left phone messages with Supervisors Ann Mallek and Dennis Rooker to call me because I could not locate contact information for the Chairman of the Board (they are both the BOS representatives on the Planning Commission Board). Supervisor Rooker called me back first and I told him what happened. He gave me the name and phone number of the TJPDC Board Chairman, with whom I spoke later that evening.
So why should all of this matter to anyone?
Of course, this incident is yet another example of the rude behavior displayed by Sustainability advocates towards Sustainability opponents at the BOS work session as I described in Part I of my Guest Editorial. And in honesty, I want to defend my honor and get the apology from Mr. Williams that I feel I deserve. But it is about substantially more than this. Mr. Williams' position and responsibility as a public official elevates this incident to being one of potential interest and concern to the public and the TJPDC.
After consideration, I decided that both should be made aware of the disturbing behavior I experienced from Mr. Williams. I know that he does not have a positive opinion of me and the JATP because he told me so. We are a source of frustration for him because our continuing opposition to the Livable Communities Planning Project has not made his job any easier. That is understandable.
But during his disagreement with me, Mr. Williams went well beyond the standard voice raising and benign changes in posture (such as hands placed on hip or pointed fingers) that usually occurs when two people are engaged in a dispute. In my opinion, he grossly crossed the line of typical response when he deliberately and menacingly imposed his physical stature in a posture intended to demean, intimidate, and bully a woman. This is reprehensible and inexcusable behavior, which not only oversteps the bounds of civil discourse and common courtesy, but unforgivably breaches the professionalism we should all expect from a public official. While Mr. Williams may not have liked the information I brought to discuss with him, I brought it to him in a respectful manner and I did nothing to instigate nor merit what I consider his unconscionable treatment of me.
I am completely confident in my interpretation of his actions and his intent behind them. I cannot abide a bully and I believe the best way to discourage bullying behavior is to confront it and seek proper punishment for the offender. It is my intention to file a formal complaint with the Planning District Commission and bring this matter before the TJPDC at their next Board meeting in August. I will be seeking a public apology from Mr. Williams and ask the Planning Commission Board to take disciplinary action against Mr. Williams commensurate with the seriousness of his actions.
Listen to Carole Thorpe's interaction with TJPDC Executive Director, Stephen Williams:
[audio:https://www.schillingshow.com/wp-content/uploads/2011/06/060811thorpevsguyfromTJDPC-processed2.mp3]