Skinning the CAT (How the City of Charlottesville abuses some in its employ)
by Clifton Smith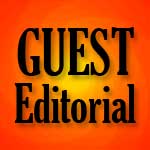 Circumstance saw me without my vehicle for a few days. Deciding to explore the alternatives, I chose to utilize the local transit system, known as CAT, the Charlottesville Area Transit System. I was a far younger man when I last utilized a transit system, in a city of much greater population. The system runs well, was on time, and I found the various points of transfer with other busses, in order to get across town, to be relatively easy. However, what I discovered while on board these busses has forced me to ask a serious question. How can a city municipal government, in the 21st century, which receives federal funding, be allowed to deny to its employees some of the most simple and basic rights guaranteed to workers by the EEOC and the Department of Labor?
As I was making my travels, I overheard conversations between veteran drivers and those who were apparently being trained. What I heard was incredibly unbelievable. It seems that those individuals behind the wheel, with whom we entrust our lives and safety each and every time we step aboard a CAT bus, are denied the simple ability of having a break in their shift, as well as being denied an allotted time to even eat lunch. All these years, as I have witnessed these busses carrying on around town, I like everyone else no doubt, took for granted that those drivers were extended the same basic privileges as every other worker in the 21st century. But we would all be wrong. While I can appreciate, from a safety point of view, the disallowance of cell phone and personal audio equipment use, as well as not being allowed to eat or drink while driving, I cannot agree to the other policy. That is the one that does not build into the work schedule of the drivers, an established period of down time, such as a fifteen-minute break in the morning and afternoon, as well as an established period of time that allows the driver to eat a meal.
I made it a point to pay greater attention to the drivers, and indeed, the schedules are so constrictive, that many barely have time to step off the bus to take care of simple basic human bodily functions, much less the luxury of actually eating or drinking.
I can not help but be curious as to the level of Council involvement in CAT transit affairs. Does council reach down into the administrative infrastructure, or does it simply hire folks such as Judy Mueller and trust in their leadership? I do not know how involved City Council currently is involved, but if they are highly engaged I can not help but be curious as to why Council members would abuse CAT employees, forcing them to work under conditions that not even an inmate at the Charlottesville-Albemarle Regional Jail would be legally required work under.
According to one of the drivers, breaks and lunches used to be extended to operators. Indeed, this driver said that they learned all of the routes by having to drive almost every one, as they filled in for the driver at lunch and at breaks. So what happened? How did the policy get eradicated? How can the CAT system and the city, which receives federal funding and it is my understanding, some state funding, not obey the law regarding treatment of city employees? As a taxpaying citizen, I am extremely uncomfortable in having any employee treated in this fashion, in my name.
One driver stated that there is supposedly a provision in the law that does not extend the lunch/break provisions for transit workers. However, he has never seen it in writing, nor does he know the statute number. So, I have to wonder if it really exists.
From simply a safety point of view, it is unbelievable to me that we can force a person to stay in a seat for up to ten hours, maybe more, and not get a chance to partake of nutrition and hydration. Answers need to be provided to these actions, along with a legally sound defense of same.
I would like to see Judy Mueller and all of her administrative staff not eat or drink from the time the go to work, until they get off work, plus two to three hours—the shift time of some drivers. I'll bet that they could not do it.