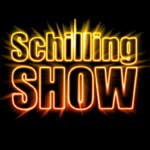 Amidst a nationwide landslide of municipal bankruptcies, Charlottesville city government is bucking the public-sector belt-tightening trend by offering an astounding $66,560 (full-time-equivalent) salary for a skateboarding instructor.
The lucky beneficiary of government (i.e. taxpayer) largesse need only be moderately qualified and must meet the following minimum standards:
Education: Graduation from high school or GED equivalency is required

Experience: Minimum requirements include an equivalent combination of education and experience which provides the required knowledge, skills, and abilities to perform the job. Minimum of 3 months of teaching in said specialty area. [emphasis added]

Skills: Must have a background in specified area of instruction. Must be able to demonstrate positive customer service skills when communicating with participants, parents and staff.

Special Requirements: Must be at least 18 years old.
With the ability to earn a higher FTE salary than most local school teachers, police officers—or even the city's disgraced, former Director of Communications, Ric Barrick—skateboarding instruction should be the new rage in post-GED employment. No student loans, no college education expenses, and no wasted time studying make this the ideal gig for anyone who doesn't mind a little sun and prefers to dress casually.
While $66,560 (FTE) per year may seem excessive for an 18-year-old with virtually no education, consider the source. Under-qualified Charlottesville City Manager, Maurice Jones, who presumably oversees the salaries of all city employees, now earns north of $173,000 per year, exclusive of his platinum benefit package. That salary exceeds the compensation of the governors of forty-three states. And, it might explain the outrageous salaries paid to just about everyone—including skateboarding instructors—in the employ of Charlottesville city government.