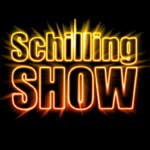 Following the scandal-ridden, unanticipated departure of Ric Barrick from Charlottesville's high-paying Director of Communications (DOC) position, the city was in a bind.
Who would tell community stories? Who would spin news to the best advantage of city hall? Who would shield high-ranking government officials from direct questioning by media?
For several months, those chores were handled by a small team of city hall backbenchers, each of whom had hoped to ascend to the DOC. But now, after an extensive nationwide search, Charlottesville City Hall has hired an outsider to permanently assume Barrick's duties.
Incoming Charlottesville DOC, Miriam Dickler, leaves a similar position in Harrisonburg, where since 2005 she has functioned as that city's Public Information Officer.
What could entice a former radio news reporter to leave a relatively cushy position she's held for nearly seven years in order to work in Charlottesville?
a) The allure of working for Charlottesville's corrupt, Democrat City Hall cabal

b) Filling the small shoes of a crooked predecessor

c) An offer she couldn't refuse
The correct answer is "c"
Dickler's PIO position in Harrisonburg paid her $47,403 annually—a nice salary for a job requiring minimal experience and only moderate skills. But in Charlottesville, they do things big. And the city known for unduly overcompensating its mid- and upper-level management has not failed Ms. Dickler or its own reputation for internal generosity. Her starting salary, effective August 7, 2012 is $84,000 per year, a raise of nearly $40,000 (and a $32,000 premium over the average public relations salary in Charlottesville).
Why would a central Virginia city of 43,475 (Charlottesville) pay 77% more for the same job than a roughly comparable central Virginia city of 48,914 (Harrisonburg)?
Because it can.
Because it buys political loyalty.
Because Democrats have no problem being liberal with other people's money.
Because it lends an air of superiority to a town with an already overinflated sense of self-worth.
Because no elected official is minding the store.
And ultimately, because Charlottesville's chief government executive—City Manager, Maurice Jones—is himself grossly overpaid. High salaries for underlings helps to normalize city hall's inclined pay scale, providing prima facie justification for Jones' own outlandish $173,400 annual salary.