by Steve Lopez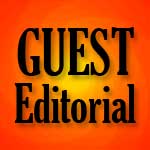 We don't serve men… we serve a God in heaven who knew the outcome of this presidential election before the first vote was cast. And we're living in this particular time for a reason… God wouldn't have put us here in this moment in history if He didn't have a purpose for us.
God knows our hearts and He knows our strongest desire is to save His children from the sin of this nation, but God's plan for us is not an easy road. If it were easy we wouldn't have been forged in the fire for this great battle. We've been prepared for the days to come and we must be thankful. We need to rejoice because God is the victor – not a politician (Republican or Democrat).
How much sweeter is the victory when every path of escape, but God, has been closed off? When all hope is lost and our enemies surround us – that is when our eyes must turn toward heaven and remember where our salvation is assured.
God in heaven – eternal and undefeated.
The final vote will be cast by God – and His vote is the only one that matters.
"The king's heart is in the hand of the LORD, as the rivers of water: he turneth it whithersoever he will." – Proverbs 21:1