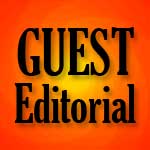 Outreach for Community Support to Oppose the Keene Police Firing Range
The County-proposed outdoor police firing range at the environmentally-troubled landfill site at Keene will be a health, safety, and environmental danger and destructive to surrounding communities, farmlands and countryside; is inconsistent with the surrounding rural zoned, Southern Historic and Agricultural Forestal districts lands; is unnecessary and sets dangerous precedents for County action.
We need your help to stop the firing range and this waste of tax dollars. Pertinent facts include:
The Keene site is not isolated; it impacts at least 5,000 residents in communities along Porters, Riding Club and other roads, Rt. 6 and even Rt. 20 within 1/4 to 1 mile, easy range for errant bullets and noise. No effort was made to inform these neighborhoods in advance of the proposed devastating change in the rural character of the land, and possible air, water, soil, and noise contamination.

Lead, heavy metal, and other toxins from as many as 4,000 bullets fired per day; 1,000,000 a year, will escape into the air, soil, and groundwater, threatening neighbors and the Scottsville water supply.

Unendurable noise, averaging six times louder than the level of the County's existing noise ordinance from as many as 200 gunshot rounds per minute, including automatic weapons bursts, will barrage two elementary schools, 8 churches, a community pool, a social club and countless residents, radiating 5 miles distance, up to 78 square miles. The County has said the noise ordinance need not apply. Why is it OK for only these residents to endure such noise? Who will compensate for their livestock's low weight gains and sterility, their loss of farm livelihood, the fleeing wildlife and the destruction of their quality of life?

Subliminal impacts on school children at Yancey Elementary School, and young and old at the Intergenerational Community Center, each within a mile, will result in behavioral disorders; attention deficit, inability to focus and nervous stress in children and cardiac and neurological damage in adults, especially the elderly. How will children learn in such a din?

Property values will decline 30-45%, depriving families of their home values and for many, substantially all their net worth, which also decreases County tax bases and tax revenues.

Disturbance of the landfill from construction and facility use may release more of the deadly toxins at the landfill into the soil and groundwater.

Estimated $1.6 million cost will prove inadequate and is better spent on the six police officers the County cannot fund, the crumbling infrastructure the County cannot fix, or the educational improvements the County cannot pay for.

There are better alternatives: the state of the art State Police Training Center at Nottoway which far exceeds anything Albemarle could build, and requires no capital or maintenance expenditures; the large unused commercial building complex in Scottsville could provide a highly-desirable, safe, covered firing range, to benefit Scottsville's economy; supplemental use of Augusta County, only 15 minutes away, Harrisonburg or Weyers Cave firing ranges, to name a few.

A live firing range with heavy metal toxic bullets is old technology; widely used military training techniques use regionalized state of the art simulation technology, green bullets and silencers; avoiding environmental damage, noise pollution, psychological and physical harm to children, livestock and wildlife deprivation.

The County has arbitrarily set aside the noise ordinance for the police range as a 'public use'. But 'public use' means use to which the public has access, not any use the government determines it wants. Such an unwarranted broadening of this phrase's interpretation sets dangerous precedents for all residents and represents government intrusion.

In the name of marginally increased public safety, the County will create a public harm and diminish the public good realized by green open spaces contributed by rural lands.
We want what is best for the County and the police. A firing range at Keene fails this test. With your support we can prevent Albemarle County from harming its citizens and wasting resources on this  dangerous, expensive and destructive project.
Please join SAVE RURAL ALBEMARLE in opposition to the firing range. Find out how you can help at our website: WWW.SAVERURALALB.COM