For we do not wrestle against flesh and blood, but against the rulers, against the authorities, against the cosmic powers over this present darkness, against the spiritual forces of evil in the heavenly places.
—Ephesians 6:12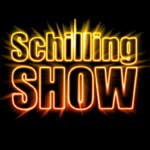 EW Jackson, a black conservative and the Virginia GOP's 2013 nominee for Lieutenant Governor, is under siege from the demonic hellhounds of the left.
An unabashed Christian and a fiery orator, Jackson took the state GOP Convention by storm, Saturday, with a speech so powerful that it instantly converted hundreds, if not thousands of undecided and pre-decided convention attendees.
Defying all odds and embarrassing most pundits, EW Jackson won—handily, decisively, and in spite of opponents' desperate and dirty campaign trickery.
Immediately upon victory, though, Jackson became the target of vicious Progressive disdain.
Democrat Senator Ralph Northam, himself a 2013 candidate for Lieutenant Governor, characterized the pro-life Jackson as having an "extreme social agenda" and damned him for being a threat to "women's health."
Yet, Northam—an MD who practices pediatric neurology at Norfolk's Children's Hospital of the King's Daughters—is a reliable vote for the pro-death, Planned Parenthood lobby and repeatedly uses the Orwellian "women's reproductive rights" as a euphemism for infanticide.
Northam was not alone.
In an attempted hit piece on the GOP nominee, The Huffington Post portrays as outrageous Jackson's comparison and contrast of the KKK to Planned Parenthood:
"The Democrat Party has created an unholy alliance between certain so-called civil rights leaders and Planned Parenthood, which has killed unborn black babies by the tens of millions. Planned Parenthood has been far more lethal to black lives than the KKK ever was. And the Democrat Party and the black civil rights allies are partners in this genocide."
But Jackson is correct. Planned Parenthood, an organization lauded by Democrats from Barack Obama on down, was born of racial evil, and today continues its hideous, decades-long mission of eradication.
Who is extreme, Dr. Northam?
Who is outrageous, Huffington Post?
The party that in 2012 shamefully kicked God from their platform because they could no longer reconcile their extreme secularism with His Truth.
The party that embraces the wholesale slaughter of unborn children (future men and women) under the deceptive banner of "women's health."
The party that enslaves people to the government plantation in the name of compassion, robbing them of dignity and freedom, all in the name of political power.
That is, the Democrat Party.
So let it begin. The left's spiritual battle against EW Jackson was a fait accompli and will intensify in ferocity as November draws near. Democrats have exchanged the Truth for a lie in their hellish pursuit of Mr. Jackson—because what (and especially Who) he represents, threatens their very being.
Woe to those who call evil good and good evil, who put darkness for light and light for darkness, who put bitter for sweet and sweet for bitter!
—Isaiah 5:20