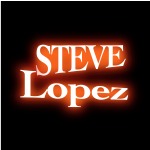 You may have heard the sobering news that the country of Ireland is considering embracing abortion under the guise of the "life of the mother." In the United States we have a close cousin to this argument and it's usually uttered by politicians who state that they're against abortion, "except in the cases of rape, incest, and to save the life of the mother." Allowing exceptions to abortion for the "life of the mother" sounds like a reasonable position until you begin to research the assumptions behind it. When I first heard abortionists attempt to justify abortion on demand to save the life of the mother I assumed that women in the United States were dying by the thousands. After all, why would abortionists make these statements if it were not a serious issue?
And so I began to question them regarding their sources. "How many women are dying?"
Unfortunately, I couldn't get a satisfactory answer. It turns out that those who were repeating this mantra assumed without a scintilla of supporting evidence that an alarming number of women were dying because of childbirth. Not a single person could point me to anyone they knew who died as a direct result of not receiving a life saving abortion. And so I decided to do some research on my own. Fortunately,  maternal mortality statistics are readily available in the United States.
In the United States there are 9.1 maternal deaths per 100,000 live births. However, that doesn't mean the mothers died on the birthing table. The definition of "maternal mortality" is very loose and includes deaths that occurred weeks later from complications that the record keeper decides were related to childbirth. Even with this lax standard it means that only -> 109 <- women annually in the United States could arguably make a claim regarding "life of the mother" even before we examine of the merits of abortion as a therapeutic remedy.
[This number is derived by looking at the number of abortions annually in the United States (1.2 million) and applying simple arithmetic to determine how many women who underwent an abortion could have died based on the maternal mortality numbers. In this case 1.2 million is divided by 100,000 and then we multiply the answer (12) by 9.1 to arrive at the final number: 109.2 – which I rounded to 109.]
Source: http://europepmc.org/abstract/MED/2234713/reload=0;jsessionid=smrPs1Z7ucyc4i7M1AkG.8
These numbers bring into crisp focus the truth about abortion in the United States: 99.99% of the abortions in the United States are for reasons of convenience and have absolutely nothing to do with the "life of the mother". Even if we are to believe that abortion is "therapeutic" (which it's not) then these 109 exceptional cases could be handled by a medical board reviewing the claims of the mother seeking the abortion which could further reduce the number to a handful or even none if their medical conditions are properly addressed by therapies designed to actually save their lives.
Abortionists realize that if abortion were strictly limited to genuine cases of the mother's life being at risk it would put the abortion industry out of business over night. In some countries the maternal mortality statistics are so low (including Ireland) that a case could be made that in most years there would be no abortions. Therefore, in order to achieve their goals they must broaden the definition of the "life of the mother" to include suicidal ideations. And with this 100% subjective standard any woman can claim to be at risk of losing her life by suicide and abortion on demand becomes the standard.
But what about Ireland? Is their situation identical to the United States?
It's important not to end our analysis prematurely since the abortionists want us to believe that female suicide as a direct result of pregnancy is a legitimate issue. So we need to ask ourselves, "How many people commit suicide in Ireland every year?" According to Office of Vital Statistics 525 Irish citizens chose to take their own lives in 2011. 84% of these suicides were men, so we're left with 86 women who decided to commit suicide.
Source: http://www.rte.ie/news/2012/0711/vitalstats.pdf
How many of these women were pregnant?
There are approximately 2.3 million women in the Republic Ireland and we know there are approximately 74,000 births per year. So from these numbers we can ascertain what percent of Irish women are pregnant per year. The answer is 3.25%. If we assume that 3.25% of the suicide victims were pregnant the answer is 2.79 women. Let's be generous and call it 3 women. Even if the abortionists were to get their way then statistics would logically limit abortions to 3 women per year for reasons of suicide. And this wrongly assumes that all three of these women (100%) killed themselves because they happened to be pregnant.
Source: http://www.cso.ie/en/statistics/population/
I will leave it up to the Irish government to root through the vital statistics to determine how many female suicide victims were pregnant. I wouldn't be surprised if the answer is: 0.
So what's the truth?
The abortionists are not going through all of this trouble for three women. They have a much higher number in mind. And as long as the Irish government and Irish citizens ignore the statistics, the abortionists honey-laden arguments about helping mothers will sway public opinion and the net result will be thousands of innocent babies with beating hearts and developing brains being slain in the name of convenience and self interest.
In 1935 Dr. Clarence Chaney wrote in the Journal of American Medicine, "The induction of abortion should be undertaken as reluctantly as one would commit justifiable homicide." If only groups like Planned Parenthood viewed abortion to save the life of the mother as justifiable homicide and not a cash cow they would be more restrained in their efforts to spread the plague of abortion to other nations.
Please pray for Ireland!