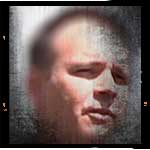 Jaymie L. "Brad" Sheffield, a Democrat candidate for Supervisor in Albemarle County's Rio District, has a bankruptcy in his past.
Court records indicate that Jaymie L. Sheffield and Christina W. Sheffield filed for Chapter 7 bankruptcy protection on March 5, 2003 while residing in Thomasville, Georgia.
Sheffield's web site references the event:
In 2002, the financial strain of a bad economy and lack of jobs, the burden of student loans, and a most inopportune loss of income forced me to face the agonizing choice of paying credit card bills or paying for the basic necessities for my family. It was an extremely difficult decision, but I filed for bankruptcy that year, providing me the time to get back on my feet.
18 creditors are listed on Sheffield's bankruptcy documents, including:
Victoria's Secret World Financial
J Crew
Lowe's Monogram Credit
Bannanna Republic [sic]
Sallie Mae Servicing
Sears
Thomasville National Bank
and a host of others
Albemarle Democrats—suffering a spate of scandals and unflattering media portrayals of their candidates, party bosses, and elected officials—have been mum on the Sheffield situation. Yet, the Albemarle County Democratic Party was quick to jump on the "hidden" bankruptcy of Republican Supervisor candidate, Jim Norwood, during the previous election cycle.
The Daily Progress chronicled Norwood's bankruptcy in a lengthy "October Surprise" article on the subject, contrasting Norwood's claims of fiscal conservatism with his bankruptcy:
Albemarle Board of Supervisors candidate James C. Norwood bills himself as a fiscal conservative with economic development and small business management experience.

Norwood also has personal experience navigating the Great Recession.

The Scottsville District candidate filed for Chapter 7 bankruptcy protection in December 2009.
Charlottesville Tomorrow—which provides in-depth, "non partisan" local election coverage—cites Norwood's bankruptcy on his CvillePedia page, but fails to mention Sheffield's bankruptcy in his corresponding CvillePedia entry.
Candidate Sheffield's platform is riddled with references to fiscal responsibility, keeping tax rates low, and responsible government spending.
In his April 23 campaign announcement, Democrat Sheffield twice emphasized making "smart fiscal decisions" on behalf of Albemarle County residents, and he twice promised "transparency" and "getting everything on the table."
In recent weeks, Brad Sheffield, twice declined on-air interview requests from The Schilling Show and did not respond to inquiries regarding his bankruptcy.