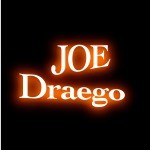 In the best ancient tradition of the watchmen on the watchtower, Paul Revere rode through the darkened colonial countryside warning the people to rise against a foreign tyrant's invading army.
Our job as watchmen today is far more difficult. The enemies of freedom and liberty no longer stand in battle lines of red-coated soldiers. Instead, they live and work amongst us. Smiling politicians and robot-like bureaucrats cloak their betrayal and treason with patriotic slogans and pledges of allegiance, and enforcement of inhuman policies.
A new corrupt priesthood of judges, lawyers, and their armed enforcers routinely violate the natural laws of God, Judeo-Christian ethic, and the Constitution. We the people thirst for justice but are forced to swallow the bitter draught of intimidation and hopelessness. The smug arrogance of the inhuman criminal elite grows without any check or balance. Our people groan under the boot of oppression, forced to submit to government that is purposefully stealing our American liberties.
Are you aware of the TSA's routine sexual assault and humiliation of our people, of the NSA's gross violations against the Constitution and privacy, of the dismantling of our industrial based economy, of the post-911 murder of 5,000 unarmed men, women and children by an aggressive, militarized police force, of the deadly toxins and poisons that are found in our food and water supply, of the wiping out of the middle class, and of the attitude of our government that sees the people as the enemy and lies with the ease of a sparrow taking flight.
On all fronts the evil afoot presses its attack. The enemy isn't at the gate; it is amongst us, menacingly tearing at the fabric of our society.
From ancient times, always vigilant, the wizened old men of the watch, seeing danger, would sound the alarm. Perhaps they would speak thus.
Southern people, old and new, arise!  Stand up. Speak out. Tell the truth. Be of good courage. Remember your heritage. Protect your families. Live with honor. Be resolute in defense of the good. Stand in the light. Fight back. Practice advanced citizenship. You are not alone. We stand together as free men and free women. We stand for our children's future. We are not small and powerless.. We the people are the power and authority and all powers and authority come from us. The people created our government; it is our creation. Our rights have been given to us from our Creator.
Southern people, old and new, arise! Drive out the invader. Live again as a free people in Joy, Love, Reverence of God, and the gift of Life given to us all.