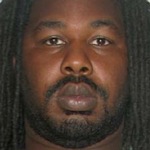 UNCONFIRMED BREAKING NEWS: Jesse "LJ" Matthew, the wanted "Person of Interest" in the disappearance of University of Virginia student, Hannah Graham, recently was working at a private Charlottesville school.
Sources familiar with the Covenant School affirm that Matthew held a position there as a "volunteer assistant football" coach. Jesse Matthew allegedly was present in his coaching capacity at last Friday night's game vs. Massanutten Military Academy in Woodstock, Virginia.
Matthew did not attend a scheduled Covenant team meeting on Saturday morning, sources say.
Phone and email confirmation inquiries to Covenant School headmaster, George Sanker, were not returned by publication time.
Anyone with information as to the whereabouts of Jesse Matthew is asked to call the Charlottesville Police Department's 24-hour tip line: 434-295-3851.
UPDATE #1, 9/24/2014 10:54 AM: Following is the letter sent by Headmaster George Sanker to the Covenant community on September 20:
September 20, 2014

Dear Parents,

I am sure many of you have been watching the developments relating to the disappearance of UVA student Hannah Graham on the night of September 13th. I remain hopeful that she will be found. I cannot imagine the sorrow that her family faces as this situation continues to unfold and I would ask our entire community to lift this tragedy up in prayer.

The purpose of my letter to you, however, is to address the recent press coverage that names Jesse Matthew as a person of interest in Hannah's disappearance. As you may have questions about Mr. Matthews' association with Covenant, I want to provide you with the following information.

Mr. Matthew is a part-time volunteer with our football team, working with our athletes in a support capacity to other coaches. Prior to becoming a volunteer, Athletic Director Brooks Berry and head football coach Dave Hart interviewed Mr. Matthew on multiple occasions. We also put Mr. Matthew through our normal human resource background check process. In addition, we checked multiple references, including conversations at UVA with his supervisors where he works. My reason for giving you this information is to let you know that Covenant vetted Mr. Matthew prior to his becoming a volunteer.

Mr. Matthew will no longer be working with our football program while this matter is being clarified and resolved.

Along with the family of Ms. Graham, I ask that you pray for Mr. Matthew and our football players during this difficult time.

If I receive any new information, I will provide that to you.
Blessings,
George Sanker
Headmaster
The Covenant School
UPDATE #2, 9/24/2014 10:58 AM: Covenant Headmaster, George Sanker, responds to Schilling Show inquiries with clarification of Jesse Matthew's relationship to the school and current status:
Jesse L. Matthew, Jr. was a part-time volunteer with the football team at The Covenant School beginning in August 2014. He is no longer associated with the school in any capacity.