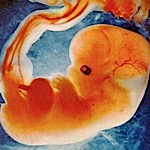 In a sadly ironic twist, the University of Virginia Hospital has been designated as "Baby-Friendly" by Baby-Friendly USA, an offshoot of the pro-abortion World Health Organization and United Nations Children's Fund.
The University press release lauds itself for meeting the following criteria:
Regularly communicating a written breastfeeding policy to all healthcare staff
Training staff on how to implement the breastfeeding policy
Educating pregnant women about the benefits of breastfeeding and how to manage breastfeeding
Helping mothers begin breastfeeding within an hour of giving birth
Only giving infants breast milk unless medically indicated or if a mother requests formula
Enabling mothers and infants to stay together 24 hours a day
Establishing and referring mothers to breastfeeding support groups after they are discharged from the hospital
All of which likely is true.
Absent from the release, however, is any mention of the University of Virginia's abortion-friendly facilities or its compulsory post-abortion policies.
Women seeking abortions at UVa are asked to sign a series of abortion-specific legal waivers and acknowledgements, including a blanket consent to allow baby parts to be harvested and utilized:
"I understand that any tissues or parts removed during my procedure may be disposed of by the hospital or used for any lawful purpose including education and research."
Such practices, and the implementing institution, could hardly be called "baby-friendly," as dismembering an unborn child in the womb is an act of extreme violence—and extracting aborted baby parts for "research" and "education" is undignified, unethical, and disrespectful, at best.
Although condemned and eschewed for performing abortions on Grounds, the University of Virginia, in the footsteps of Planned Parenthood, continues to defend barbaric destruction of human life, while extolling their own "health care" virtues.