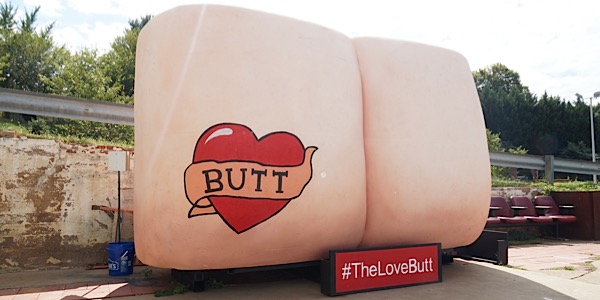 Following his announcement as a write-in candidate for Charlottesville City Council, the Love Butt has selected a campaign theme song. With lyrical interpretation by Carole Thorpe, vocal stylings by Rob Schilling, and apologies to Jack Jones!
The Love Butt Campaign Theme Song
Love Butt's exciting and new!
Rest assured – it's not "working blue."
Love Butt is over the moon
For a seat on the dais soon.
 The Love Butt is making a Council run.
The Love Butt will represent everyone.
It's no partisan riddle, he's split down the middle for you.
And Love Butt won't lead from behind.
Put your vote next month…where the sun don't shine.
It's Love!
Write-in your vote for Lo-ove BUTT!!