by: Floyd from Albemarle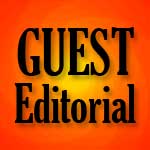 AOC had a dream, Alexandria Ocasio-Cortez, the new thinker in Washington. Before winning a seat in our US Congress, she graduated cum laude from Boston University, majoring in International Relations and Economics. That was eight years ago. Since then she has been looking for the proper career slot where she can best leverage her top notch education. She thinks that she has found her niche!
Actually, she had a daydream. It hit her while she was folding napkins at the restaurant last November where she was one of the wait staff. She realized that she would soon be sitting in Congress (she has since been appointed to the powerful committee on Oversight and Reform including the Environmental Oversight committee). She hatched a plan to get rid of nearly all fossil fuel usage in the US and eventually the world. Remember, for liberals, birthing is out of vogue, but hatching is great, particularly when it involves caterpillars. She decided to call it the Green New Deal.
Under her plan, within ten years there will be no cars or airplanes. Every home in the US would have to switch their heating to electric. The electricity would be provided by new solar and wind farms. Of course, nighttime lighting and air conditioning are decadent so they would have to go away, especially since both wind and solar energy tend to not be available at night. Daytime travel would be by electric trains, horses, and bicycles.
Realizing that, under this socialist government, workers will no longer be able to travel to their jobs, she would institute a cottage industry wherein the Government would pay you to "make things" at home. Of course, your private health insurance, retirement and vacations will go away. She will replace these with government programs including health care, like the citizens of Venezuela currently have. Since cows are a major source of greenhouse gases, she will ban cows. Actually that means that our society will go vegan, another side benefit of her plan.
AOC has no further to look than North Korea for an example of how this idea works. Dictator Kim Jong Un is "way ahead" of the rest of the world in all of these "advancements." There are no cars on the broad avenues, only military vehicles. Dictator Un is traveling to Vietnam for the upcoming summit on his armored train. It is rumored that President Trump will be a day late due to the time difference between Vietnam and Washington. Dictator Un is actually a century late if you judge based on average the technology available to the North Korean peasant. There is little livestock. I have read that during frequent slumps in agriculture production, peasant population have resorted to eating grass and tree bark. Cottage industries dominate the economy. At night there is little outdoor lighting. From space, North Korea stands out as a dark blob compared to the other countries of the world.
You know, I think AOC and all the Green New Deal supporters should take their next vacation in North Korea. Give them a month to fully absorb this new utopia. I would be eager to read their letters home. Maybe they will decide to stay there. I doubt it!
Think about it. How would your life change if you had no car, no meat, no air conditioning, no nighttime lighting? Our forefathers would be appalled to see that, in four hundred years, we have not progressed from the conditions they suffered when they came to the new world! At that time, whale blubber oil was used for lighting.
Oh, there is also that pesky "Little Ice Age" back in 1645 to 1715 before we were consumers of fossil fuels to explain. That was during a solar minimum. Millions of people died during that period. We are now entering a new solar minimum. Perhaps fossil fuels do not trigger Global Warming, sorry, I mean Climate Change.
But, if they do, we just might need some assistance from fossil fuels to avoid freezing to death! Wake up Americans. Are we really ready to go back to the dark ages? As for me, I think I will stockpile my firewood and buy some futures in whale oil.