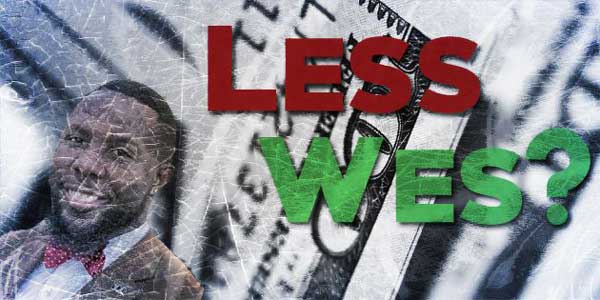 Embattled and controversial Charlottesville City Councilor, Wes Bellamy, may have waited too long—and overestimated his own popularity—in his bid for reelection.
Recent reports from deep inside the nascent Bellamy campaign indicate the potential candidate is more than 75 signatures short of the 125 signatures necessary for him to participate in the upcoming Democratic Primary. Today, March 28, is the deadline for submission of Democrat candidate petition signatures and paperwork to the Charlottesville Registrar of Voters.
Sources at First Baptist Church on West Main Street, Mr. Bellamy's home parish, cite a less-than-successful bid to collect signatures there, two weekends ago. Many of those solicited declined to put their names to Bellamy's petition.
In 2015, Bellamy campaigned as a uniter, describing himself as, "a believer in teamwork, who wants to 'build bridges' across the divides in Charlottesville."
The reality of Mr. Bellamy's tenure has been far different than its promise. Four years of chaos —contentious City Council meetings, racist and homophobic tweets, public disparagement of citizens, economic loss, sanctuary jails, multiple recall efforts, undermining law enforcement, illegal votes , political extortion, and of course, A-12—may finally have caught up with Bellamy, as the winds of public support are blowing in a new direction.