by: William Hay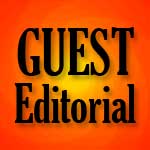 It has come to my attention that a peculiar, or should I say a not so peculiar transaction is about to take place in my home county of Greene in the state of Virginia. Something that you would expect from federal agencies and not at the local level. Although I guess I am kind of naive and expect our local politicians who happen to be our friends and neighbors to behave honorably. This is not the case however when it comes to some individuals in our Economic Development Agency, the Board of Tourism and our Board of Supervisors.
It seems that there is a valuable piece of property on the Rt. 29 corridor in Ruckersville. This property which has road frontage on a highway that has upwards of 50,000 vehicles passing it daily is in the process of being purchased for use by the Economic Development Agency. The projected purchase price for this prime real-estate is $800,000 for land and a dilapidated building which by the looks of it should be bulldozed. However, the plan is to renovate the building using a budgeted $100,000. The proposed uses for this building are an office for the director Alan Yost, rental of a portion to the Chamber of Commerce and use any leftover space for temporary offices that start up businesses would have access to.
Let's ignore the fact that there is no way this building can be renovated for the budgeted amount and look at how they plan on paying off a $900,000 loan. Rumor has it that they expect the Chamber to pay $1,200 a month in rent which they have not agreed to, and the rest of the money would come from short term rental of office space for businesses locating to Greene County. Last I heard there are not a lot of businesses knocking on the EDA's door. Why should they expect that to change? What is going to happen is that Mr. Yost will get himself a nice office and the EDA will be struggling to pay off this loan.
As I mentioned above there were three agencies that had a hand in these shenanigans the other two are the Board of Tourism that happens to have a board member who owns this piece of property that has been empty for quite a while. Then there is the Board of Supervisors who seem to be turning a blind eye to this looming disaster. Of course, most of this is being done behind closed doors and as a result the county is going to end up being stuck with a million-dollar white elephant that the citizens of Greene County will end up footing the bill for.