Following a Schilling Show FOIA-based investigation, the University of Virginia Health System has released previously undisclosed information about COVID-related exemption requests, grants, and terminations.
As provided by University Counsel:
This information is accurate as of 12/7/21, for all UVA Health Community members subject to UVA Policy OCH-002 (Occupational Health Screening and Maintenance). The data covers regular, wage, and temp employees with start dates up to 11/1/21, but excludes unvaccinated remote workers and unvaccinated workers on leave status.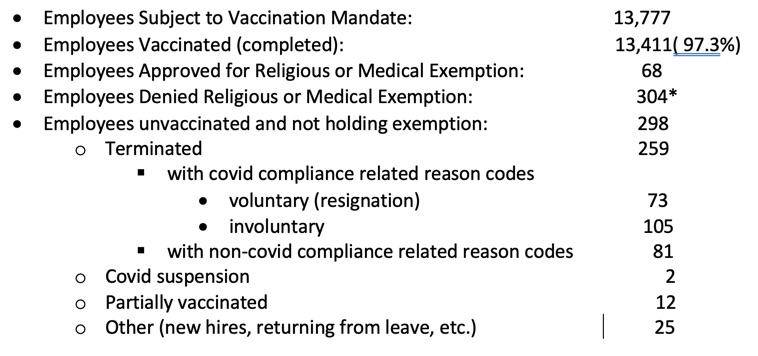 * Of this number, some are now partially or fully vaccinated; some remained non-compliant and are included in the termination numbers.
---
Ultimately, only about 18% of those who applied for medical or religious exemption were approved by the University. UVA did not provide further information regarding the classification of the approved exemptions.
Noted FOIA attorney, Matthew D. Hardin, assisted the Schilling Show in obtaining this information.