by: Wanda LaPorte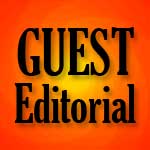 On December 29 at around 6:15pm we were on Louisa Road (Rt. 22), on our way to Zions Crossroads. A very bizarre, dangerous and possibly planned thing happened to us. We could easily have been killed (murdered).
Somewhere along Rt. 22 east, a mile or two before the junction at Lindsay Road, the car (vehicle #1) behind us got very close and started swerving wildly, into the oncoming lane and back, in a regular zig zag fashion. I was driving around 45mph, but I sped up thinking he (she?) might be drunk. The car sped up with me, very close behind, continuing to sway wildly from lane to lane. It was very disturbing seeing the headlights in the rearview mirror of a car wildly swerving across the road and back!! It was very dark.
Suddenly we approached the junction where Lindsay Road enters Rt. 22 (on the left). A large, dark vehicle, on Lindsay Road, like a double-cab pickup (vehicle #2), started pulling out in front of me, into my lane, and was about to broad side my car. I hit the horn frantically and the car hesitated then pulled out close behind me.
Meanwhile, simultaneously, swerving Vehicle #1 turned awkwardly left onto Lindsay Road just after Vehicle #2 had entered Louisa Road, behind me. At this point, the first swerving car had disappeared down Lindsay Road. But now the second one that almost broadsided me was right at my bumper, with his lights on bright and almost blinding me in the rearview mirror. If I sped up, he sped up.
We finally approached the Rt. 15 intersection and I quickly turned right into the Shell Station to get away. I veered to the left (on the outside of the parking lot), but the vehicle following me veered to the right, passing in front of the market. We ended up practically facing each other. I suspect the driver then realized there were 2 persons in my car, and left…
I phoned the Louisa police, who were very kind and attentive and interested. They asked where we were and whether I needed a police car there for a report. I said no—they had their hands full since there was already a (minor) accident a quarter of a mile north up Rt. 15 (toward Lowe's). But I got the impression from their response that this was not the first call they have gotten like this.
I phoned the Albemarle County police today but they basically could do nothing because (stupidly) we did not have a license plate number. Our mistake. But the public would be well served if County (and Charlottesville) police collected a list of such incidents and reported them to the newspaper so that people will be warned, be mentally prepared, and know what to do.
My passenger and I were both thoroughly shaken. In fact, this stretch of Rt. 22 east (Louisa Road) from Cismont to Boswell's Tavern at Rt. 15 has one of the highest fatality rates in the state. We could have been two more fatalities.
The Louisa police suggested that if something like this happens you should either drive up a private driveway (not to my taste) or drive straight to a police department. Be ready to get a license plate number, and consider installing a camera on your vehicle; there are some inexpensive, cameras available for the front and rear of your car.
Please note that another neighbor of ours was followed by a large black vehicle with darkened windows, similar to a Denali, all the way from the parking lot at the (UVA Fontaine outpatient unit, to Cismont (north Keswick, up Rt. 22/231), around the block twice, and into the parking lot of Cismont Market—where the vehicle waited several minutes before leaving.
I am thoroughly convinced that this was not an isolated incident. The Albemarle County police officer implied that this was a relatively common occurrence.
Please be prepared in the event it happens to you.