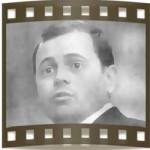 More than sixty concerned United States citizens and residents of Virginia's 5th Congressional District gathered in the parking lot immediately outside Democrat Congressman Tom Perriello's Charlottesville office today. Organized by Bill Hay and the Jefferson Area Tea Party, the rally's purpose was to allow attendees a forum in which to express their concerns over the prospect of nationalized/socialized medicine directly to Congressman Perriello (who chose not to attend), or in close proximity to his office.
While respectful in tone and content, citizen upon citizen passionately articulated apprehension over the potential negative impacts of socialized "health care" on their families, their businesses, their finances, and their own personal health.
See images from the rally:
Unlike the July 2 aggregation at this same office, Congressman Perriello did not dispatch a minion (i.e. ask a staffer to step outside the office) to capture constituents' concerns. Ridge Schuyler, who represented the Congressman last time around, was noticeably absent from this proceeding.
Approximately forty minutes into the event, Charlottesville police were called to the parking lot area. Unconfirmed reports from the scene tie at least one of the complaining phone calls directly to Congressman Tom Perriello's office staff. While the attending police officers (professionally and politely) compelled the gathered crowd to disperse, rally attendees grumbled at the prospect of their own congressman's office terminating their first amendment, free speech protest. A protest that was peaceful and non-invasive in contrast to prior leftist assaults on the office of former 5th District Congressman, Virgil Goode.
Whether or not Perriello's staff was complicit in the complaint, precarious issues loom large:
Is "critical" free speech now permanently banned from Congressman Tom Perriello's Charlottesville office, because it rests on "private property"?
Can a building tenant (i.e. Congressman Perriello) compel police to enforce private property rights, or must such complaints be filed by the building's owner in order to be enforcable?
If, in fact, it is illegal to protest in the area immediately outside Congressman Perriello's Charlottesville office, will the Congressman relocate his office to a "public" site so as not to abridge his constituents' access to him and his staff?
These are important questions, and 5th District citizens deserve clear and concise answers from their congressman. Are you listening Tom Perriello? Will you dare respond?
P.S. If your office or your representatives did not make a complaint to the Charlottesville Police Department, Tom, please send us a written statement to that effect, and we will publish it as an addendum to this story.
Video bonus—Rally participant Keith Drake describes the Charlottesville Police Department's request for rally attendees to leave the premises adjacent to Congressman Perriello's office: