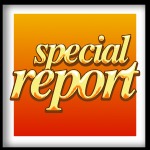 Under pressure from the Jefferson Area Tea Party and other citizen-activists, the Thomas Jefferson Planning District Commission (TJPDC) opened the Livability Partnership (guidance board) as a "mechanism for input" in the $999,000 HUD Sustainable Communities Planning Grant Program. Program (and grant) beneficiaries are Charlottesville City, Albemarle County, and the University of Virginia, who will use the money (through TJPDC) to implement the 1998 Sustainability Accords—a subversive Marxist-themed document which represents a dangerous assault on individual liberty.
But, the fox (TJPDC) is guarding the hen house (taxpayer interests). In naming participants of the Livability Partnership, as of July 6, the TJPDC had approved individuals representing 25 "community groups and organizations," at least 44% of which have direct personal, professional, governmental, or economic ties to one or more of the above designated grant beneficiaries!
Brokering government interests on the Livability Partnership:
Advocates for a Sustainable Albemarle Population

Albemarle Economic Development Authority

Albemarle Housing Improvement Program

Bike Charlottesville

Blue Ridge Care Connection for Children

Children, Youth & Family Services

Livable for a Lifetime Steering Committee

Pantops Community Advisory Council

Preservation Piedmont

Southern Environmental Law Center

Virginia Organizing
Will any of these organizations through their designated representatives dare challenge government benefactors? Would they bite the hand that feeds? The answer is obvious. Each organization has a subservient relationship with one or more of the grant awardees. These groups have applied and were appointed solely to promote government interests through participation on the Livability Partnership panel.
Citizens rightfully should demand that accessory organizational beneficiaries of government largess be disqualified from serving on bodies charged with oversight of  government-funded processes meant to benefit local governments and politicians. The questionable 44% of TJPDC's approved appointees represent: a clear, pro-government conflict-of-interest; an egregious abuse of administrative "discretion"; and a flagrant violation of the public trust. They should be removed forthwith.