By Raymond W. Mason
Inmate, Albemarle Charlottesville Regional Jail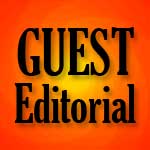 For the last month, I have been trying to have Narcotics Anonymous (NA) meetings in Housing Unit #1 at the Albemarle Charlottesville Regional Jail (ACRJ). I have met resistance at all levels.
The Program Activity director said point blank, no, to the use of all but a vacant classroom. Due to security reasons, inmates can't use the classroom alone. But on the other hand, volunteers can come in for church, bible study, etc. You would think that there is more of a security risk where there is a non-inmate surrounded by inmates vs. inmates surrounded by inmates.
Nevertheless, I asked that we be allowed to use the gym. Physical recreation is allowed two hours per day, five days a week—one hour for walking, one for basketball. My request was, and is, for an hour to exercise our minds, working on recovery.
A large number of people are here for drug or alcohol related charges or convictions. What person in their right mind wouldn't embrace people trying to help themselves with their addiction?
This problem with drug addiction is almost everywhere. Bluefield Police Chief, Harry Cundiff, stated in the Richmond Times Dispatch that 80% of crimes in his town are drug related. I would be the first to say that NA is not a cure-all for drug addicts, but NA is a non-profit fellowship of men and women for whom drugs had become a major problem. We are recovering addicts who meet regularly to help each other stay clean.
To the jail administration: What part of that don't you understand?
You allow inmates to wax floors in this pod, why don't you allow inmates to better themselves? And, you don't have to pay us a $20 canteen bag at the end of the month because recovery is priceless; all we need is an opportunity.
ACRJ administrators, the ball is in your court; don't drop it.