by Hank Martin
"There are two ways to conquer & enslave a nation. One is by the sword. The other is by debt." — John Adams, 1826
"You cannot help the poor by destroying the rich. You cannot strengthen the weak by weakening the strong. You cannot bring about prosperity by discouraging thrift. You cannot lift the wage earner up by pulling the wage payer down. You cannot further the brotherhood of man by inciting class hatred. You cannot build character and courage by taking away people's initiative and independence. You cannot help people permanently by doing for them, what they could and should do for themselves." — Abraham Lincoln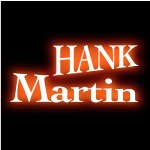 The President is so extremely fond of quoting Lincoln, however, I have never heard him quote from the aforementioned passage. It is strange to me, how far we've devolved in our society and culture, particularly in the manner in which we view hard work, industry, and discipline. The regards we give to people who are imaginative, creative, and able to translate that into a business that provides goods and services to society, these days, is nothing short of criminal.
Growing up, I was indoctrinated to hard work, at least as hard as it could be in the early 70's. As opposed to what my father and grand-father experienced, I am sure it was nothing. However, thanks to the first energy crisis, I knew what it meant to go into a forest and cut trees into sections, get them home and split them into pieces for the wood stove, and have them stacked in a cord for winter. I knew, from the age of ten, what cutting grass and trimming, and snow removal, and car washing and waxing were like. I was taught the discipline of taking pride in one's work and doing each and every task with care and attention to detail. These same traits were also further inculcated into me from my experiences in both the Cub and Boy Scouts. We were taught that America was great, because it was made great by a hard-working, commonsense class of great people.
Over the years, I have met individuals of tremendous wealth. They had the nicest homes and the state-of-the-art vehicles and electronic devices and furnishings. I have never, ever felt as if they were not due the fruits of their labor. I have admired the tenacity and the effort that the attainment of such things required. I have been inspired to work towards goals that would allow me to do the same, but I have never resented them nor felt as if I were cheated by them, nor have I envied them, in as much as I were to believe that somebody owed such things to me. I have understood that I was seeing these individuals as they were culminating their work experience—the dues they paid by working 16 hour days, or more. They sacrificed in their past, to enjoy their present. I never denied them that. Anyone in possession of common sense is cognizant of the fact that these people did not achieve their status in life simply working an eight hour day and spending their time in pursuit of recreation. These people once served as guide posts of the American dream. They were people to be emulated, and honored, for their contribution to society. These days their contributions remain constantly in question. I do not know why.
I have never been employed by an individual on the government dole. I have never received a paycheck from such. Indeed, in those instances where previous employers performed work on such things as Section 8 Housing, what I usually witnessed, was the writing-off of the cost of service due to lack of payment from either the government agency involved or the tenant of the same. I have witnessed those to whom I have been employed being forced to expend more in the pursuit of payment than what the payment was worth. Something that the receiver of the service was no doubt banking on. Yet, we now see an entire election being predicated upon the kowtowing to the lowest and most basic of human nature, sloth.
Why is the agitation being demonstrated by the various grass-roots movements so surprising? WE THE PEOPLE are exhausted. We see the results of the misappropriation of our tax money. We are tired of going to work in the dark and coming home in the same to finance the laziness of others. We are becoming resentful of living within our means in order to allow others to live beyond theirs. The individuals, to whom I refer, are not the supposed wealthy one-percent. I refer to the numerous individuals that I witness purchase tasty treats I can't afford—with a SNAP card. I see these folks piling their carts with DVD and video games, attired well, and then taking their goods to a vehicle less than five years old. We are tired of working our fingers to the bone, paying for others to live the lives WE THE PEOPLE are in pursuit of.
Until this country stops demonizing the wealthy for their contributions to the society, and until we stop rewarding sloth, then this gulf and the acrimony between the two will only continue to grow. Until we acknowledge the wisdom our founding fathers knew so long ago, and return this nation to the original intent to which it was designed, then there is no hope of change.