The following is an edited transcription of Brian Vanyo's speech at a Romney/Ryan Rally at Pen Park, Charlottesville, VA on October 15, 2012. The rally was a local event—not sponsored by the Romney campaign or the Republican National Committee.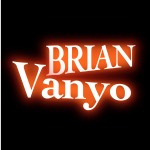 I fully support the Romney/Ryan ticket—and I thought I'd explain why in the context of some of the founding principles that I wrote about in my book, The American Ideology.
Before getting to that, though, I think it's important for us to understand just how important this election is. It is, in my opinion, one of the most important elections in our history. And I know we hear that every 4 years—but, it's true. Because every 4 years, our federal government grows larger and more wasteful, our national debt increases, and the number of restrictive regulations multiplies. So every 4 years, we lose a little more of our liberty. And that is why this election is so important. If we have any hope to pass on a free nation to our children, then we must stop the federal government from encroaching upon our sovereign power. And I believe that Mitt Romney will do just that.
The theme of my book is that we must take back our country with the philosophy of our founding fathers, which is the idea that our rights to life, liberty, and property are gifts from God, not government. This is what I call the American ideology, because even though Natural Law theory had been around for centuries, the American people were the first ones to actually reduce these principles to practice. Everyone who fought for liberty in the American Revolution believed that they were destined by God to be free—that they were endowed with natural rights that no government could arbitrarily take away. And when they won their liberty at last, our Founding Fathers did not design government so that a group of elites in power could determine what is best for us all by taxing, spending, and regulating every aspect of our lives. They instead created government to unite a free people in society under laws that would best preserve our natural rights. Government under the Constitution was supposed to be limited in scope and decentralized in design to maximize our liberty.
We have since departed from that design. In some cases, the Supreme Court has led us astray by failing to uphold the Constitution. But really, we have paved the destructive path we're on by our own political choices. And I'm not just talking about 2008 and Barack Obama. We strayed from the course set by our Founding Fathers almost a century ago when we accepted the progressive idea that government can serve as a benevolent provider of the people. The unconstitutional spending and regulatory programs that began in the 1930s have only grown larger in time, and they are propelling us closer toward bankruptcy today.
We know where our current president wants to take us. His campaign slogan, as many of you know, is "forward." He actually wants us to continue forward down this path that his own Treasury Secretary twice declared is fiscally unsustainable. We can't continue down this path.
We have to change our course, and I'm confident that Mitt Romney will do it. He wants to cut wasteful spending, remove restrictive regulations, and lower taxes to grow our economy. These are changes we have to make if we want to move our country back in the right direction.
But I have to say that these changes alone are not sufficient if we hope to truly restore liberty in America. Our Founding Fathers taught us that even the best government is not enough to preserve liberty going forward. Virtue is very important to lasting liberty. If we can't govern our own behavior in society, then we really can't govern ourselves. And I thought I'd underscore this point with some quotes from my book:
Richard Henry Lee, who was one of the first U.S. Senators from Virginia, once said that, "a popular government cannot flourish without virtue in the people."
Samuel Adams wrote that "neither the wisest constitution nor the wisest laws will secure the liberty and happiness of a people whose manners are universally corrupt."
And James Madison wrote that if "there is not sufficient virtue among men for self-government," then "nothing less than the chains of despotism can restrain them from destroying and devouring one another."
Now, I don't think that our society has devolved so far that people need to be locked up in chains. But I do believe that our government has been corrupted by its unlimited power. It often disregards its fundamental duty to preserve our natural rights, and there is no virtue in that. So what we need to do is elect representatives who will bind themselves by the chains of the Constitution—people of virtue who will serve our interests, and not their own.
I see that virtue in Mitt Romney. Throughout his lifetime, whether he's giving a church member his counsel, a friend his time, or a complete stranger his money, Mitt Romney has shown how dedicated he is to helping others. And he's not the kind of person who wants to draw attention to himself—to show to the world how wonderful he is. He simply does these things because they are the right thing to do. He leads by example.
That is the kind of example than we desperately need in the White House today. It's a big reason—one of many—why I am supporting Mitt Romney for president. And I hope you will do the same, because we cannot wait another 4 years to change our government. We are losing our liberty. John Adams once said that "liberty, once lost, is lost forever." So we have to start making these changes now. Let's start this year, on November 6th, and elect Mitt Romney President of the United States.