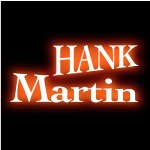 I recently received an email from the Albemarle Truth in Taxation Alliance addressing an unfortunate yet manifest subject that must be recognized: the question of teacher character within the Albemarle County Public Schools (ACPS) as it relates to incidents at Penn State and Jerry Sandusky. It is important to recognize ramifications to our own student body locally. Before I continue, let me state upfront, that this is neither a general broadside nor an indictment of all educators of the ACPS. As with any large business organization or bureaucracy, there are many good individuals, and by nature, there will be a few lackluster individuals as well.  However, when it comes to the issue of our children, there must be a zero tolerance policy when it comes to negligent, incompetent, or abusive teachers.
This matter should be one of importance to every single taxpayer in Albemarle County. It matters not whether you currently have, previously had, or never will have a child in the ACPS. The fact of the matter is, each and every citizen who pays personal property tax in Albemarle County, is funding the entity that is the single largest consumer of that tax. Therefore, it is the right of every citizen to demand excellence in the public schools, and to not be content with anything less.
I am a product of the Albemarle County Public Schools, as well as having had one child pass through this system, and another currently transitioning through. Like it or not, there are teachers and issues that are failing to be addressed in an open and transparent fashion. There exist hushed whispers of questionable behavior regarding some teachers in the ACPS. Questions of sexual misconduct, teaching attitudes and competence. However, what is being discreetly spoken of in whispers at dinner parties should be making banner headlines and lead stories in the local media. When any entity consumes as much of the financial resources of a local community as does the ACPS, accountability is expected and should be visible. What kinds of activity am I speaking of exactly?  Here are some alleged issues of which I am aware:
Teachers calling students "retarded" in front of a class, despite the fact that the students have been classified with a learning disorder, and possesses an IEP on record, to accommodate.
Teachers failing to adequately instruct students in their class, forcing students to seek out assistance form other teachers, with the students then being harassed or embarrassed for having done so.
Teachers playing to the entire class, telephone recordings left privately for a teacher, regarding issues of bullying. This being played before the bullies with their victim sitting in class amongst them.
A teacher displaying pedophilic tendencies for years, towards female students, having had the concerns of same expressed over those years, finally removed from the system by local CPS authorities.
A teacher, whose photographic images were displayed on social media—showing said teacher kissing and in questionable poses with students at a local establishment—suddenly resigning from ACPS and taking a position with a larger metropolitan school system south of the area.
A male teacher inappropriately touching and fondling a female student, which is caught on video;  complaints run into an administrative brick wall and images are erased.
These are six matters of which I am aware, three of which I was directly involved with. The laws of statistical probability make certain that there are more. Nevertheless, just one issue is one too many.
Let me reiterate, there are many tremendous teachers in the ACPS, and they know who they are. They also know who is not, but the bureaucratic policies and politics shackle their ability to speak out. My sympathies are extended to them. It has to be fantastically frustrating and annoying to be a professional, unable to effect change on a profession and a student body that they are sincerely concerned with.
This matter is striking on two different levels. First, as a taxpayer funding the largest portion of the Albemarle County Budget, I expect a level of service and responsibility of all levels of the educational establishment. This goes from the care and professionalism of building maintenance, to the transportation division, to the teachers and administrators, to the supervisory personnel at central office. All levels. I am paying for it, and I have the right to demand it. Secondly, and more importantly, as a parent, I certainly anticipate an environment where my child is safe, where a teacher's attitude and conduct are concerned. Every parent is woefully cognizant of the fact that his son or daughter is going to cross paths with less than honorable individuals—the alpha male bullies and the queen bees of the mean girls. We do, however, have every reason to expect that the adults our progeny are being subjected to, and put under the authority of, are above reproach. We do not anticipate our children being sexually or psychologically abused. And if they are, we expect that the adult responsible is dealt with severely and expediently. Instead, the bureaucracy encircles the wagons, raises the drawbridge, and hides behind the notion of student confidentiality. It is not the student's confidentiality that they are trying to protect, it is the teacher's and the liability issues that surround the matter. The first rule of a bureaucracy is to convince the family of the student, that they alone have an issue. Yet, how many parents, when comparing notes, find that a particular teacher has had "issues" for years.
I have personal experience regarding this. One of my sons was summoned to the principal's office, without my knowledge, and most certainly sans my consent. He was interrogated at length, regarding the behavior of a particular teacher. When he gave truthful testimony as to the "creepy" manner in which this male teacher comported himself with female students, the teacher then commenced a program of intimidation and harassment of my son. We went all around the mulberry bush with this, until I finally had a face-to-face confrontation with the teacher. Ultimately, it concluded with my son being pulled from his class and being individually instructed by an assistant principal. I gave both  written and oral warnings to the administrative middle school staff, wherein I basically said that this man was a threat and would one day cross the line of propriety. One year later, he did, and having ignored my warnings, and now from what I understand, the warnings of many over the years, Child Protective Services finally had to step in. That teacher is no longer at that school. Sadly, had proper attention been paid to my statements, that student-victim could have been spared. Had the warnings of parents before me been heeded, my son would never have been exposed to such a nefarious individual.
It is incumbent upon Albemarle County Public Schools to step it up and make the protection of students paramount over the tenured protection of those not worthy of our trust nor worthy of the title of teacher. Continuing to ignore the obvious and to sweep  incidents under the rug, while simultaneously transforming the student victim into an adversary, is not honorable or professional, and it certainly is not cost effective. If that is what WE THE PEOPLE are paying for, then I for one would like a refund. The taxpayer deserves better, and the generations of tomorrow, who traverse those corridors of knowledge and whom we love and treasure more than anything else, certainly do as well.