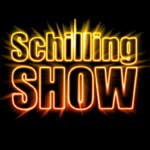 The Schilling Show has obtained a letter from Virginia Delegate Barbara Comstock (R-34) expressing a number of concerns over the recent arrest of 20 year-old Elizabeth Daly.
Daly, a University of Virginia student was charged with three felonies on the night of April 11, 2013 following her purchase of sparkling water and cookie dough from the Charlottesville Harris Teeter grocery store. Inept Virginia Alcoholic Beverage Control (ABC) agents mistook Daly's water for beer.
Delegate Comstock seeks substantive answers to very specific questions in her July 5 correspondence to W. Curtis Coleburn, III, ABC's Chief Operating Officer:
This case, as reported, raises a number of issues and questions. I would appreciate if you could clarify some of the questions I have received and give guidance on common practices in these instances:

Why were seven (7) agents at this location and/or required for this arrest?
What are the common practices or procedures for arrest in such a situation? Are there attempts to make arrests in the store after the point of purchase or just outside the store rather than in a dark parking lot where it might be difficult for a customer to determine with whom they are interacting given these officers are in plain-clothes and not uniformed officers?
Are there standard practices and policies for the Department of Alcoholic Beverage Control?
What are the standard policies for use of a weapon?
Considering the facts surrounding this incident—a woman justifiably fearful forher safety who had committed no crime—why were three felony charges filed against her?
What actions, if any, has the Department of Alcoholic Beverage Control taken to avoid future incidents of this nature?
Given the agents were in plain clothes is there an attempt to keep them close to the stores so there is a clear understanding that they are operating in an official capacity?

I understand all of the charges have now been dropped, however this case still raises a number of concerns about a number of practices of ABC in general and if there is a need to change any of the general practices in this area of the law. Given that young women on college campuses could certainly be subject to any number of dangerous situations, it is important to have procedures in place that reflect recognition of those concerns.
Comstock's letter (full version here) follows The Schilling Show's news-making release of shocking 911 calls— one from within Daly's vehicle by passenger, Anne Downey. As the car was being surrounded by armed, plainclothes ABC agents, the girls panicked and fled the scene while Downey talked with the 911 operator. Frightened screams of "Oh my God" and "What should we do?" punctuate the call as Daly attempts to escape agents' physical assault on her vehicle.