Presumed incoming Charlottesville Police Chief, Dr. RaShall Brackney must have friends in high places. A Daily Progress story headline regarding allegations in Brackney's past has morphed from critical to positive!
Posted Sunday, the original online headline read:
"Police chief pick has history of allegations against her"
A revised headline now says:
"Several allegations against Charlottesville police chief pick were deemed unfounded"
The story on Dr. Brackney does not appear to have been edited outside of the headline revision.
See screen shots below.
Original headline: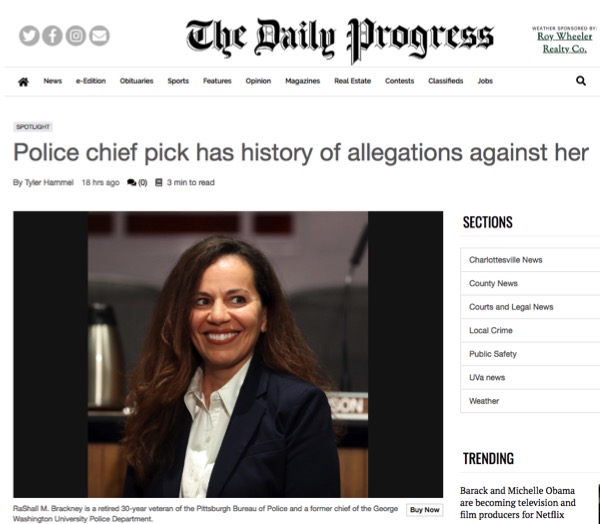 Edited headline: