by: Hank Martin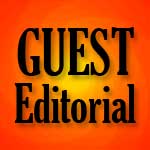 Officials are already squawking about the Second Wave of Wuhan—and how we could be dealing with The Wuhan China Virus for two more years.
A serious and sobering inquiry must be submitted. If there is even the remotest possibility that public schools are going to be reactivated, as a former school bus driver / trainer, I am forced to question how safe "social distancing" and the transportation of students is to be reconciled.
Referencing the image below, one can see the typical dimensions of the average American school bus. For elementary to upper middle schoolers, these can accommodate three to a seat, approximately 72 students. For high schoolers seating capacity drops to roughly 48.
Now, enter the mandated six feet of separation, and that capacity is significantly reduced. Even allowing 60 inches between students, instead of the 72 inches currently required, the average bus can carry only EIGHT students, approximately.
I suppose retrofitting plexi-shields or similar is possible, but that too entails considerable cost and time in cleaning and sanitizing.
While there is great discussion about realigning space within the school buildings, the mechanisms that get the students there are not very flexible.
It will be most fascinating to witness the answers that school divisions across the nation devise, post Wuhan China Virus. Even more so in an environment that pre-Wuhan, was already seeing difficulty in recruiting and retaining drivers.