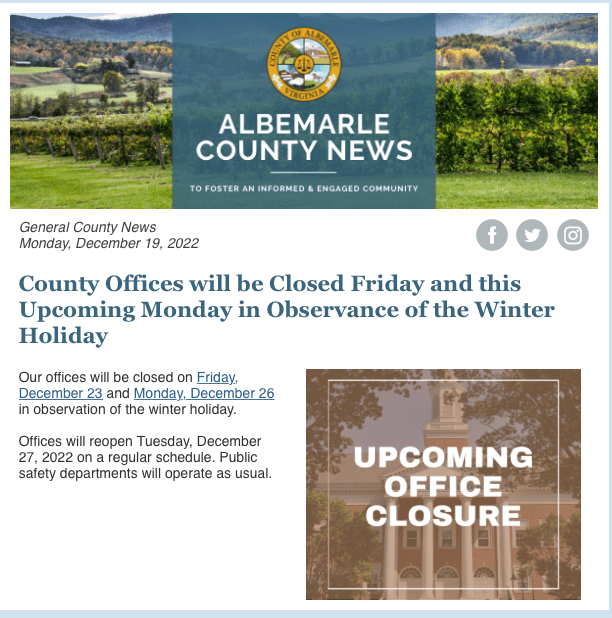 Albemarle County is following Charlottesville City Schools' lead in efforts to "decenter" Christmas.
A recent government email notified that "County Offices will be Closed Friday and this Upcoming Monday in Observance of the Winter Holiday."
There was no reference to the actual "holiday" that is being observed, which is Christmas, as the "holiday" dates confirm.
Q: So, why close the County Offices at all? Why not just give employees two "choice" days-off in celebration of "winter"?

A: Because most Albemarle County employees would not tolerate having to work on or adjacent to Christmas, and their pagan overlords know this.
Not surprisingly, there is one exception to the ban on "Christmas": Albemarle County has a "Christmas Tree Recycling" program. Practically, Christmas must be referenced because no one would know what a "holiday tree" was.
Happy Holidays!