According to inside sources, Albemarle County Public Schools (ACPS) has opened an investigation into a possible misallocation of funds.
EverDriven, a private transportation company engaged by ACPS to help ameliorate the Division's well-publicized bus driver shortage, on October 31 made an email demand for prompt payment of outstanding invoices:
Richard Roman, ACPS Assistant Director of Transportation responded promising to send a $59,992.50 check on November 3: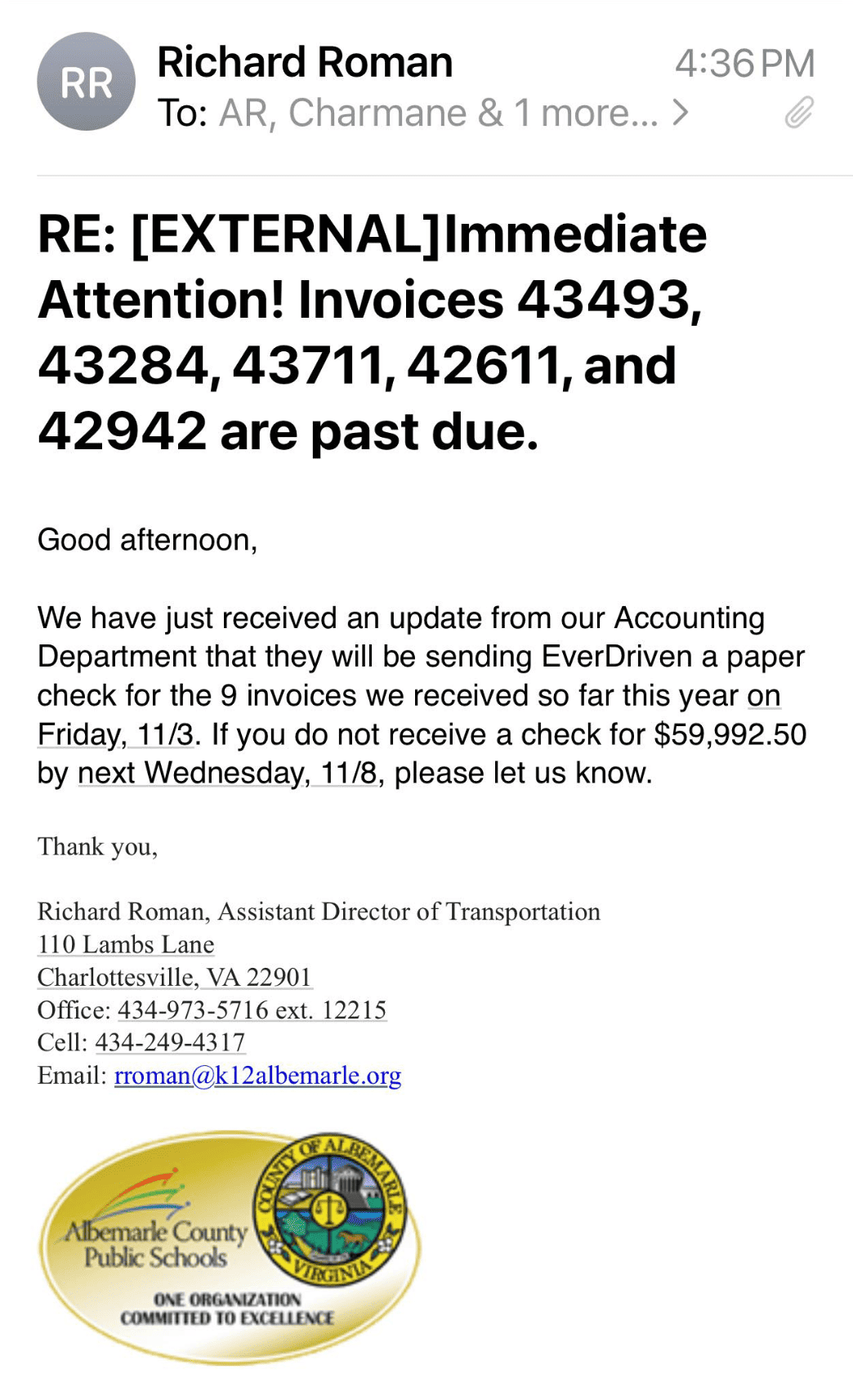 ACPS contacts convey that the money may previously have been allocated to the Transportation Department, but now could be missing, thus necessitating a forensic audit.
Concurrently, but not necessarily related is the reported vacating of ACPS Transportation Director, Charmane White's office. ACPS Communications Director, Phil Giaramita, affirmed that White was still employed by the Division as of Thursday morning. However, when asked via email if Ms. White had been placed on administrative leave, Giaramita was cagey:
"we don't publicly discuss whether any employee is on leave unless there's a legal requirement to do so."
This is a developing story based on multiple unconfirmed accounts provided to the Schilling Show. Information will be updated as available.