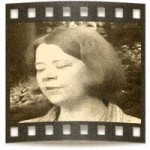 Neophyte Charlottesville City Councilor, Kristin Szakos, played party host to a phone bank event last evening on behalf of Massachusetts Democrat Senatorial candidate, Martha Coakley. Held at the home of newly selected Charlottesville Democrat party co-chair, Jim Nix, the gathering was sponsored by Organizing for America, an offshoot of the Democrat National Committee.
Coakley was expected to handily defeat Republican Scott Brown in the heavily Democratic state but conceded the race to the underdog GOP candidate within 90 minutes of the polls closing.
Szakos, who ran on a platform that included serving "free" pizza at Charlottesville City Council meetings, offered free pizza to all participants at last night's affair.