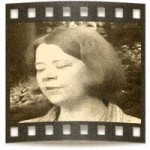 Bending over backwards to accommodate the law-skirting Occupy Charlottesville movement, last evening City Councilor Kristin Szakos upped the ante on her fellow Democrats with a novel proposal: provide the interlopers with a taxpayer-funded porta-potty!
The discussion took place at the October 17 City Council meeting as elected Democrats stumbled over themselves to extend grace to the petitioning leftists. These sought official absolution for their sin against society—acknowledged and flagrant violation of city code. Szakos gleefully complied by offering recompense to the admitted malefactors:
One other question I had: Is there a porta-potty at Lee Park? Is that something that we would be willing to provide, or to find a source for?
Never mind that Charlottesville's homeless community gets no such accommodation from city government.
Never mind that taxpayers, not "the City," would be footing the bill for the cartable crappers.
Never mind that the Occupiers were requesting permission to violate laws that the other 99% of Charlottesville citizens are required to follow.
Fortunately, Szakos's harebrained idea was tabled, although it was seriously considered.
There should be no reward for transgression, because reward under such conditions undoubtedly will further anarchy. But in a place like Charlottesville City Hall—where the truth has been exchanged for a lie—it appears that no idea is too outrageous for proposal, no idea is too stolid for consideration, and ultimately, perhaps, no idea is too odious for implementation.
See Kristen Szakos make her unbelievable "free" porta-potty proposal:
httpv://www.youtube.com/watch?v=L1RD2Adk8Uw